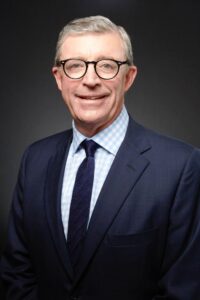 Former senior Westpac executive Jim Tate has been appointed as the Chairman of Fintech mx51.
mx51 is a payments-as-a-service provider that enables banks and non-banks to provide multi-channel payments and value-added solutions to merchants. mx51 reports that it currently powers major Australian banks and payments providers and services thousands of businesses across Australia. The company is headquartered in Sydney Australia but also has offices in the UK and the Netherlands.
Tate started his career at Bank of America eventually leading Westpac's New York office (1992-1997) and London office (1997-2000) before taking over Westpac's finance company arm, AGC, and negotiating its successful sale to GE in 2002. Tate is currently Chair of the Westpac Foundation, the bank's philanthropic arm and regional accounting firm, Boyce Chartered Accountants as well as director positions on the boards of payments infrastructure provider, New Payments Platform Australia (NPPA) and Ausiex Pty Limited, the equity trading settlement provider.
Tate became a director of mx51 in June 2021.
"To have an executive as experienced as Jim join our company as Chair is a substantial milestone for our company," said mx51 CEO and co-founder Victor Zheng, adding that his experience will be instrumental for global growth.
Tate commented:
"There has rarely been a more significant time in payments globally, let alone locally. The technology and capital being directed into the fundamental need of transferring money safely between consumers, businesses and institutions is evidence of its importance to the banking system and all participants. mx51's proposition is unique and focused on the core needs of merchants at bank-grade quality."
mx51 raised $25 million in growth capital in May 2021. The round was led by Acorn Capital, Artesian, Commencer Capital, and Mastercard.

mx51 notes that since launching last year, in partnership with Westpac, it has processed over $1 billion in transactions and expects that figure to grow to $10 billion over the next 12 months.

Sponsored