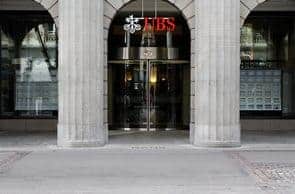 UBS has agreed to buy automated wealth management provide Weathfront for an all-cash price of $1.4 billion, the companies confirmed this week,
In a statement, UBS said it will use the acquisition to expand its presence in the United States, including to more affluent investors. Wealthfront should help them do that as they have more than $27 billion in assets under management and close to 500,000 clients in the USA.
Wealthfront clients will in turn benefit from access to UBS' wealth management tools along with thought leadership, a global footprint, and a deep products and services shelf.
"Adding Wealthfront's capabilities and client base to our global investment ecosystem will significantly boost our ability to grow our business in the US," said Ralph Hamers, group chief executive officer of UBS. "Wealthfront complements our core business in the US providing wealth management to high net worth and ultra high net worth investors through trusted relationships with financial advisors, and will enhance our long-term ambition to deliver a scalable, digital-led wealth management solution to affluent investors."
Given Wealthfront's primary focus on millennial and Gen Z investors, UBS said it is excited about tapping into a high growth segment that will own an increasing share of the world's wealth. Wealthfront will become the foundation of UBS' new digital offering which will also include access to remote human advice. The company will expand UBS's existing offering through its Wealth Advice Center, which focuses on serving core affluent clients, and its Workplace Wealth Solutions business, which works with employees of corporate clients on equity plan participation, financial education and retirement programs.
"Partnering with UBS will allow Wealthfront to offer our clients additional value-added services and best in class research that will help accelerate our vision to make growing wealth delightfully easy," said David Fortunato, chief executive officer of Wealthfront. "We couldn't be more excited to have found a strategic partner who has the same view on the power of technology as we do. We look forward to providing our service to even more millennial and Gen Z investors."
Fortunato said the deal will help Wealthfront progress towards its vision to make it easy to build wealth on the client's own terms.
"Not only will we be able to better serve you by offering a number of compelling new services, but you will have access to UBS's industry-leading investing insights and research," Fortunato said. "Additionally, we'll be able to get our service into even more people's hands.
"We're incredibly excited that UBS has committed to letting Wealthfront operate under its brand as a standalone business."
Fortunato said the two companies began their relationship in 2020 when they discussed a banking relationship. He specifically cited UBS' focus on using data and research to help their clients.
Wealthfront clients should see no immediate change to their experience, UBS said. The company will become a wholly-owned subsidiary of UBS and will operate as a business within UBS Global Wealth Management Americas.
The transaction is currently expected to close in the second half of 2022, subject to closing conditions including regulatory approvals.