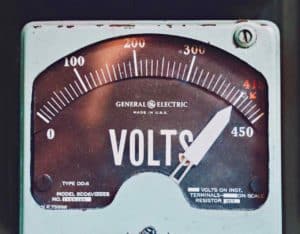 Kazakhstan, which is reportedly the world's second-largest miner of Bitcoin (BTC), the flagship cryptocurrency, has closed down its digital currency mining operations until the end of this month.
Kazakhstan's State electricity provider KEGOC decided to cut off the supply to the virtual currency miners after many of the people had been impacted by major power outages across three countries based in Central Asia this past week.
However, cryptocurrency miners have reportedly accused KEGOC of placing the blame for the power supply problems on them. They claim that they've seen losses from inactivity reaching $1 million per day.
Sergey Putra, VP of the Blockchain and Data Center Industry Association of the Republic of Kazakhstan (NABDC) said (in statements shared with State-managed  media outlet Khabar) that digital currency miners "do not provide some fantastic load."
As first reported by the DailyMail, he revealed:
"They did not increase electricity consumption by two or three times. This is only 7% of the entire market of Kazakhstan, all miners. The equipment is standing, and it is constantly working. It does not happen that this equipment works at this hour and consumes three kW, two the next hour and then consumes 10 kW for two minutes. No, it always has consistent power consumption."
Kazakhstan, Uzbekistan and Kyrgyzstan, the three countries which have recently experienced major blackouts and also lost their heating supply, reportedly have systems that are connected together by the Soviet-era power grid.
The blackout resulted in a lot of chaos across the area for a number of hours, with subway trains getting stuck in tunnels and skiers getting stuck on lifts, airports shutting down, district heating and tap water pumps becoming inactive and even traffic lights turning off.
Although the power is now back up in most locations and the technical reasons of the problem has not been identified, Kazakhstan-based cryptocurrency miners have alleged that KEGOC has been using them as a sort of scapegoat, Eurasianet reveals.
Alan Dorjiyev, NABDC President, told the media outlet that KEGOC had decided to cut off virtual currency miners' power supply around January 17, 2022.
Alan added:
"Every time there is a problem in the country's power grid, KEGOC points their finger at the miners. Now they have an alibi."