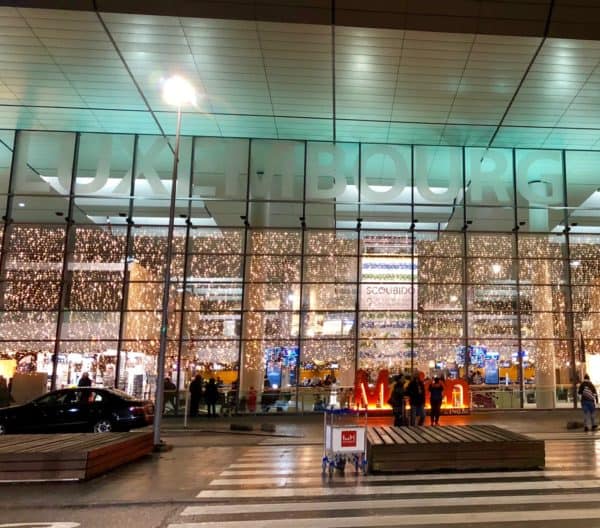 Societe Generale, the 3rd largest global bank based in France, has listed security tokens on the Luxembourg Stock Exchange (LuxSE). These are the first securities admitted to the exchange that utilizes blockchain or a public Distributed Ledger Technology (DLT).
Since April 2019, Societe Generale has structured several native security tokens issuances deployed on DLT for their clients. In 2021, Societe Generale participated in the European Investment Bank's (EIB) €100 million digital bond.
LuxSE's Securities Official List (LuxSE SOL) now includes a series of three digital bonds and structured products emanating from Societe Generale's digital assets arm, Societe Generale – FORGE (SG – FORGE). The digital securities are issued natively on the Ethereum and Tezos public blockchains respectively. These securities are characterized as financial instruments and debt securities under French law and are compliant with the CAST open-source interoperability and securitization framework.
Societe Generale notes that the digital securities are listed on LuxSE in advance of the "imminent adoption" of the EU Pilot Regime which will permit the processing of security tokens through market infrastructures in compatibility with applicable EU regulations within a transitional period. The adoption is anticipated at some point in 2022.
Societe Generale states that native security tokens have the potential to significantly improve efficiency and transparency in financial markets and make transactions safer and more resilient.
Julie Becker, CEO of LuxSE, issued the following statement on the listing of the digital securities:
"The admission of security tokens on the Luxembourg Stock Exchange Securities Official List represents a true milestone for EU financial markets as it provides for a unique, innovative, robust, and publicly accessible solution for issuers and investors of these instruments. This constitutes yet another significant step towards the digital transformation of the Luxembourg Stock Exchange, and a very first building block in our contribution towards price discovery and transparency of financial instruments issued using DLT. We are delighted to welcome Societe Generale, a leading institution in the DLT space, as the first issuer of security tokens at our exchange and are confident that other issuers will follow suit as more and more market participants capitalize on this disruptive technology."
Arnaud Jacquemin, CEO of Societe Generale Luxembourg and member of the Societe Generale group Management Committee, added:
"Leveraging on the differentiating expertise of the SG – FORGE teams, our intimate knowledge of the Luxembourg capital market environment and our close relationship with LuxSE, this first-ever listing shows our institutions' capacity to step-by-step implement a truly innovative technology, thus helping build tomorrow's global capital market distribution approach and infrastructure".
The parties note that during this initial phase, due to the complex nature of security tokens LuxSE's new service will only be available to experienced issuers and applicants with a proven track record in capital markets transactions. For the time being, only debt securities can be admitted on LuxSE SOL.

Sponsored Links by DQ Promote