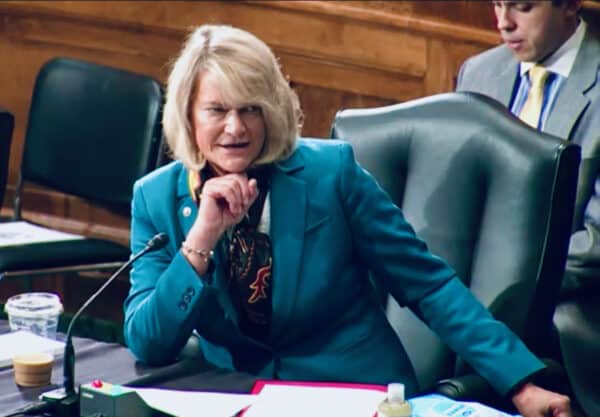 Calling Democrat authored legislation a "direct attack on the digital asset industry, Senator Cynthia Lummis is warning industry participants and proponents alike that the America Competes Act (HR 4521) may decimate the crypto sector.
In a series of tweets, Senator Lummis, well-known for her advocacy of digital asset innovation, said the bill is "raising alarms across the financial industry."
Senator Lummis points to page 1485 (the bill is almost 3000 pages) that provides exceptional authority to the US Secretary of the Treasury "unlimited power to ban any type of financial asset that has a foreign link, without public notice and without any time limit." She adds that the legislation is akin to "something the Chinese Communist Party would impose."
While not explicit in targeting crypto, the provision provides new authority to Treasury that previously did not exist and is deemed to be targeting digital assets. Senator Lummis says the legislation should be renamed the "America Fails Act." She adds that the federal government should not make financial decisions for individual Americans and the $30 trillion national debt should be sufficient evidence of the government's failings to appropriately manage things.
The Biden Administration has emerged as fairly hostile when it comes to innovation in financial services – erring on the side of investor protection and heightened regulation that many expect may undermine the ongoing digitization of finance.
3/ It doesn't say it explicitly, but this is a direct attack on the digital asset industry. The Treasury Department already has broad authority in this area, but it has a strict time limit and a public notice requirement.

— Senator Cynthia Lummis (@SenLummis) January 28, 2022
Sponsored