creditshelf, a digital lender serving SMEs, reports that based on preliminary, unaudited financial figures, the lending platform grew significantly in the fiscal year 2021.
creditshelf, based in Germany, says the operational report is indicative of the scalability of its business model.
Preliminary revenues amounted to € 7.3 million versus the year prior revenue of € 4.9 million. The main driver of growth was said to be a company record in new business loan originations of € 166.9 million versus 2o2o volume of  € 98.9 million, or a year-on-year increase of 69%.
creditshelf adds that loan request volume hit € 1.68 billion versus the prior year amount of € 1.53 billion.
The company adds that an increase in qualifications is due to the improved quality of loan requests.
creditshelf states that it achieved a preliminary group EBIT of a loss of €2.2 million.
Personnel expenses were down slightly at € 5.4 million, in comparison to the previous year of € 6.0 million.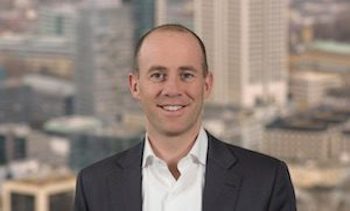 Operating expenses declined as well to €3.7 million versus € 4.4 million.
"In fiscal year 2021 we have proven the scalability of our business. For 2022, we will continue to make great strides along the path towards break-even," said Dr. Daniel Bartsch, CFO and executive board member of creditshelf.
During Q4 2021, creditshelf originated a new quarterly high of € 56.0 million in loans. Performanced is said to have allowed the company to finish a full quarter EBITDA and operating cash flow positive for the first time in company history.
"Each of the loan projects successfully arranged in the past fiscal year is proof to me that there is a strong need for quickly available, bank-independent liquidity in the SME financing market. We believe that we are excellently positioned to be a strong partner to the forward-looking German SMEs of today and dynamic growth companies, the Mittelstand of tomorrow," said Bartsch.
creditshelf will publish its fully audited, consolidated financial statements on March 30, 2022.

Sponsored