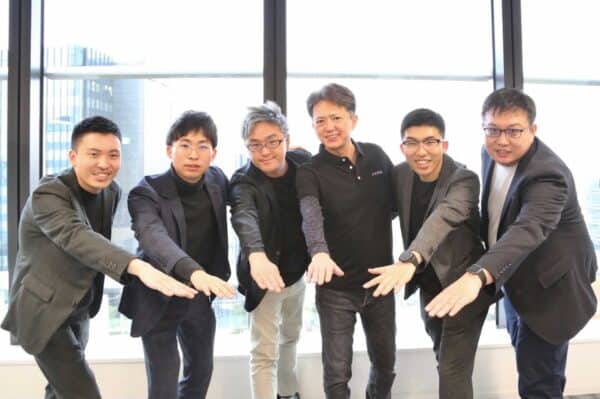 Amber Group has acquired DeCurret Inc., a crypto exchange subsidiary of DeCurret Holdings Inc. The transaction was completed by Amber Group subsidiary WhaleFin Holdings Japan K.K (WhaleFin Japan). The transaction enables Amber Group's entry into Japan, having acquired a Crypto-Asset Exchange Service Provider (CAESP)  registered with Japan Financial Services Agency (FSA). The terms of the deal were not disclosed.
DeCurret, one of 30 registered CAESPs, is a leading crypto exchange in the Japanese market. DeCurret is said to have pioneered the introduction of an electronic money charge service for crypto-assets and led the industry in making cryptocurrency more accessible to consumers.
Amber Group reports that it manages $5 billion worth of digital assets on its platform and the acquisition will help catalyze the adoption of digital assets in Japan, which recorded a seven-fold growth in crypto deposits in 2021. The combination of Amber Group and DeCurret, will allow for the joining of digital asset investing tools under WhaleFin, and DeCurret's crypto exchange offering and its extensive in-market reach to unlock Japan's crypto market potential.
Amber Group's Global Chief Executive Officer Michael Wu said that Japan holds tremendous strategic value as they expand their presence in the country:
"As a leading crypto exchange with deep roots in Japan, DeCurret has not only market expertise and strong backing from major industry heavyweights but its user-first functionalities lend itself well to WhaleFin's offering and its ethos in democratizing crypto finance for everyone. This acquisition lays the foundation for us to continue building user confidence in crypto assets through ease and accessibility, marking a new chapter for crypto finance in Japan."
Kazuhiro Tokita, President and CEO of DeCurret Holdings, Inc., said they are pleased to have Amber Group take over his company.
The acquisition by Amber Group with an opportunity to operate a registered CAESP will allow is subsidiary WhaleFin Japan, to introduce regulated crypto exchange and custody services that are in compliance with Japan's financial market regulations.
Wu added that regulatory compliance is critical to cement the reputation of crypto assets as a credible and trusted asset class globally.
"As we expand our global footprint and drive crypto asset innovation across the international financial ecosystem, we are committed to upholding the highest regulatory compliance standards, and to meeting the standards and trust expected of an FSA-approved institution."
Sponsored