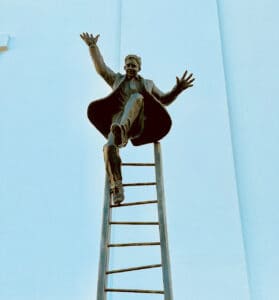 Outstanding shares of crypto-asset marketplace Bakkt Holdings Inc. (NYSE: BKKT) have fallen to an all-time low, eliminating about $10 billion in market value after achieving a record high (after the company's highly-anticipated public market launch in October of last year).
The Bakkt platform, which is majority-owned by New York Stock Exchange (NYSE) parent Intercontinental Exchange Inc., had started trading in October 2021 after the close of a $2.1 billion (special purpose acquisition company) SPAC deal.
The shares in Bakkt had surged to around $50.80 as digital asset prices were also increasing considerably. This significant surge in crypto markets had pushed the digital currency exchange's market value to about $11 billion at the time.
Bakkt, which dropped to around $3.31 this past Friday, had closed the week out at $3.61. Today, Bakkt is hovering around $4.00 a share.
Bakkt's stock has been continuously declining as market-wide losses and uncertainty have  led to investors becoming more reserved. Notably, the firm's market value dropped below the $1 billion mark this week for the very first time.
In statements shared with Bloomberg, Lauren Post, a Bakkt spokesperson, noted:
"While we can't comment on stock movements, we are well-capitalized to execute on the long-term strategy that we shared in our last quarter earnings update — investing in the business to bring on more partners, enhancing our products and capabilities and deepening customer relationships with our partners."
Bakkt is now down over 90% from October 2021 highs.
The Alpharetta, Georgia-headquartered firm began focusing on creating a Bitcoin (BTC) futures contracts and custody services for institutional clients when it was first established back in 2018. At that time, Kelly Loeffler had been leading the initiative. Loeffler then left Bakkt in 2019 to serve as a US senator from Georgia.
Bakkt appeared to have considerable momentum when it first launched.
The company had entered strategic partnerships with Fintech firm Fiserv Inc. and payments giant Mastercard Inc. in order to provide a wide range of cryptocurrency-related products. Bakkt had also teamed up with Starbucks and Apple Pay.
In addition to its declining stock, Bakkt posted a greater net loss in Q3, in part, because of the relatively higher costs to onboard new clients and business partners.
Bakkt will issue its fourth quarter and full-year 2021 earnings on February 17, 2022, before the market open. A conference call on the same day at 9:00 a.m. EST is scheduled to take place.