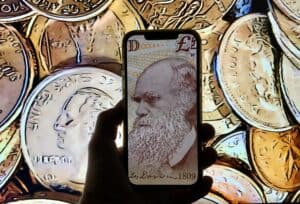 SuperSeed, a VC company investing in the future of business automation, announced that it has finalized the initial closing of its new fund at £31 million, aiming for a final close of £50 million.
The fund will be investing anywhere between £500,000 and £1,500,000 into 30-35 UK-headquartered startups, and those seeking to use the UK as a launchpad to other global markets.
As mentioned in the update, Europe continues to develop the best technology and the region's startup sector has grown considerably during the past 10 years. But quite often, European startups are outdone by their US counterparts and the venture ecosystem should try to do a lot more to assist them.
This was the main reason why SuperSeed was established. The founding team thinks that startups are the main engine of initiating positive change, and with VC providing the necessary support, European VC firms can and should serve a more prominent role at the sensitive, early stages.
The opportunity for smart business transformation is considered to be larger than ever. Research from McKinsey reveals that 66% of large firms are testing out new automation processes, and WEF confirmed that 80% of business executives are looking into "speeding up" their automation processes following the COVID-19 outbreak.
Mads Jensen, Founder and Managing Partner at SuperSeed, stated:
"Technological innovation is the foundation to unlocking human progress. In simple terms – tech will save us! But real tangible effect can only be achieved when it's commercially viable and successfully deployed, in the hands of real users. When it comes to marketing and sales the Americans have historically had an edge on us here in Europe, and we have to do better if we want to compete on the world stage."
Dan Bowyer, Founder and Partner at SuperSeed, remarked:
"I have quite a lofty take on what automation really is. To me it's the technological bedrock that will enable us to keep the promises we've made to the climate, our planet and children. On the surface it helps businesses lower costs and create efficiencies, great, that's a massive tick. But underneath it's a lot more than that.
Mads Jensen also noted:
"In business and especially manufacturing, there's so much that automation can improve. Which is why we expect it to be one of the biggest long term economic trends, even without the natural accelerant of a pandemic. Software lies at the heart of this opportunity. Across manufacturers, aside from the most sophisticated like Boeing and Rolls Royce, around 80 percent of manufacturing equipment is still not 'smart', or connected to the internet."
Ken Cooper, MD, Venture Solutions, British Business Bank stated:
"The British Business Bank's Enterprise Capital Funds program is key in helping to develop and maintain effective venture capital provision in the UK, lowering the barriers to entry for emerging fund managers and for those targeting under-served areas of the market. Our cornerstone commitment to SuperSeed's fund will help them to provide successful finance and support to early stage, high-potential entrepreneurs and businesses. With this commitment, our total commitments to date through the ECF program now exceed £1 billion."
Andrew Thomas, Founder and CEO of SuperSeed portfolio company Kleene noted:
"SuperSeed stood out to us for their drive and passion for our space. We've found their support to be invaluable, providing a robust and intelligent input to strategy based on their deep experience of how to build SaaS companies."
Daghan Cam, Founder and CEO of SuperSeed portfolio company Ai Build, said:
"Having SuperSeed as our lead investor was a game changer for Ai Build. Their team truly understands the challenges faced by first time technical founders, and they are always there to help us overcome setbacks and figure out how to progress faster. We consider them an invaluable part of our team."
Amy Read, CEO and Co-Founder at SuperSeed portfolio firm Techsembly, noted:
"From the first call I had with SuperSeed, I knew they were the VC I wanted to work with. Straightforward, down to earth honest advice and support. With SuperSeed there is no gender bias, they value you for who you are and what they believe you can deliver.. I know they're always at the end of the phone if there's anything I need, and most importantly that they have my back."
Since its first fund went live back in 2019, Superseed has invested in around 15 including AI Build, Integrated Finance, Kleene and Duel.