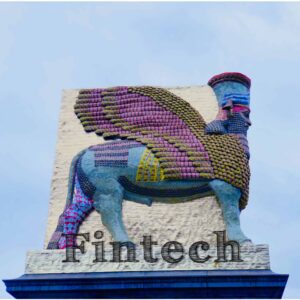 CommerzVentures, a "return-driven," non-strategic venture capital investor, has shared a detailed report on climate Fintech, which covers venture capital funding for Fintech companies. The report reveals that in this sector, net-zero economies reached a record high last year.
Surveying several climate Fintechs across European and North American markets with scalable business models, the report revealed:
At $1.2 billion last year, venture capital funding for climate Fintech was 3x greater than in all of the previous years. As a comparison, before 2021, all 292 companies identified in Europe and North America secured $400 million in capital.
Europe is notably ahead of the United States when it comes to the total funding volumes – coming in at a substantial $624 million compared to $576 million (for the US).
But the US has a greater average funding per firm.
Other key stats shared in the report revealed that 68% of climate Fintechs are currently at the seed and pre-seed stage. Meanwhile, 23% have finalized a Series A, and 9% a Series B, or later investment round.
Carbon offsetting and carbon accounting are reported as the most densely populated sub-categories.
CommerzVentures, which backs early- and growth-stage companies in the financial services sector (among other areas), has also pointed out 101 startups in carbon offsetting; 68 in carbon accounting; 29 in impact investing; 27 in ESG reporting; 21 in climate risk management; 17 in each of the sustainable banking and supply chain analytics groups; 7 in impact financing; and 5 in carbon credits trading.
As confirmed in the update, B2B climate Fintechs acquired nearly 6x more capital last year than B2Cs ($1 billion vs $179 million). The report further noted that the funding for B2Bs continues to do better than that of B2Cs – at 3.4x compared to 2x.
Notably, decentralized finance or DeFi is the largest theme to keep a close eye on right now in the climate Fintech ecosystem. As noted in the report, infrastructures for the tokenization of carbon are currently being constructed.