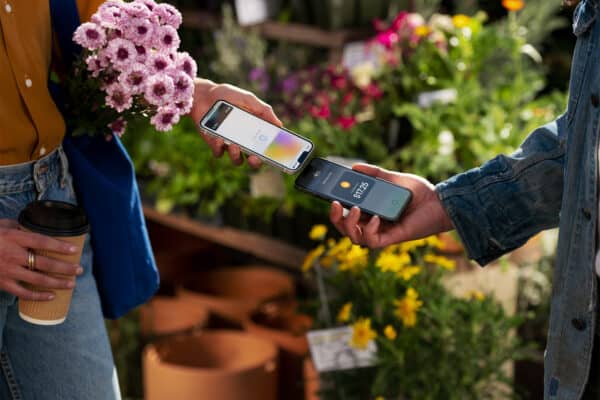 Apple (NASDAQ:AAPL), the largest public company in the world and creator of the ubiquitous iPhone, says that later this year it will begin allowing merchant payments directly on the iPhone. This will position Apple as a competitor with other merchant payment providers while potentially lowering the cost of transactions for these same merchants. The service will first be available in the US with expectations for it to roll out globally over time (similar to Apple Pay).
In a release, Apple said that Tap to Pay on the iPhone will require no new hardware as transactions will leverage NFC technology that has existed in iPhones for some time now. The iPhone will be able to accept secure and contactless payments from credit and debit cards as well as digital wallets. The service will be available on an Apple iPhone X and later so older devices will be able to complete transactions.
Tap to Pay on iPhone will be available for payment platforms and app developers with Stripe becoming the first payment platform to offer Tap to Pay on iPhone to their business customers. Additional payment platforms and apps will be announced throughout the year.
Jennifer Bailey, Apple's vice president of Apple Pay and Apple Wallet, commented:
"As more and more consumers are tapping to pay with digital wallets and credit cards, Tap to Pay on iPhone will provide businesses with a secure, private, and easy way to accept contactless payments and unlock new checkout experiences using the power, security, and convenience of iPhone. In collaboration with payment platforms, app developers, and payment networks, we're making it easier than ever for businesses of all sizes — from solopreneurs to large retailers — to seamlessly accept contactless payments and continue to grow their business."
Billy Alvarado, Stripe's chief business officer, said merchants will soon be able to accept contactless payments with the device that is already in your pocket – your iPhone:
"With Tap to Pay on iPhone, millions of businesses using Stripe can enhance their in-person commerce experience by offering their customers a fast and secure checkout."
Apple noted that privacy is fundamental in the design and development across all of Apple's payment features. With Tap to Pay on iPhone, customers' payment data is protected by the same technology that makes Apple Pay private and secure. All transactions made using Tap to Pay on iPhone are encrypted and processed using the Secure Element, and as with Apple Pay, Apple doesn't know what is being purchased or who is buying it.

While the service should be welcomed by merchants across the US as hardware costs will be eliminated it is not yet completely clear how payments will integrate with inventory and accounting services – a key feature for some existing platforms. Regardless, this is another step in the direction of providing more financial services by the tech company as it aims to create more value for its users.

Sponsored Links by DQ Promote