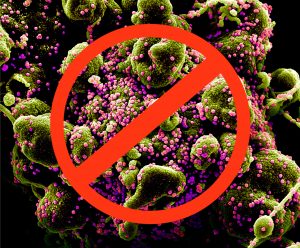 SaNOtize, an OurCrowd portfolio company, has shown to be 99% effective against COVID-19 in a phase three trial, according to a note distributed by OurCrowd. Simultaneously, the treatment has received regulatory approval in India. OurCrowd has participated in the funding of the firm providing access to individual investors.
SaNOtize has developed a nasal spray therapy that has been effective against the ongoing COVID health challenge. A study is said to have confirmed that SaNOtize's Nitric Oxide Nasal Spray (NONS) represents a safe and effective antiviral treatment that shortens the course of COVID-19, and could prevent the transmission of COVID-19. The SaNOtize treatment aims to kill the virus in the upper airways, preventing it from incubating and spreading to the lungs.
To quote the statement:
Phase 3 trial reached primary endpoint and demonstrated a reduction in SARS-CoV-2 log viral load in COVID-19 patients by more than 94% within 24 hours of treatment, and by more than 99% in 48 hours
Treatment also demonstrated, in the high-risk group (n=218), a greater proportion of patients who achieved a combination of clinical and virological cure, based on the WHO Progression Scale
Median time to virological cure was 4 days in the treatment group, 8 days in the placebo group (p < 0.05)
All in all solid results.
SaNOtize Research & Development Corp is a Canadian company that is pursuing global availability for its treatment.
Dr. Gilly Regev, SaNOtize co-founder and CEO, commented:
"These results definitively substantiate the safety and efficacy of NONS in the fight against COVID-19. We are thrilled to be able to provide COVID patients with an affordable product that has been shown to deliver a faster cure. And with the proven safety profile of NONS, we look forward to this becoming the first line of treatment and potentially defense for COVID infection worldwide."
Following approval in India, NONS will be commercially in the country under the brand name FabiSpray.

The approval is for the treatment of adult patients with COVID-19 who have a risk of progression of the disease, which includes either persons over the age of 45, non-vaccinated people and/or those with comorbidities. SaNOtize has partnered with Glenmark to manufacture and distribute the treatment in India as well as other Asian markets including Singapore, Malaysia, Hong Kong, Taiwan, Nepal, Brunei, Cambodia, Laos, Myanmar, Sri Lanka, Timor-Leste, and Vietnam.

Have a crowdfunding offering you'd like to share? Submit an offering for consideration using our Submit a Tip form and we may share it on our site!

Sponsored