Groundfloor, a real estate investment marketplace catering to both non-accredited and accredited investors, has announced $118 million in new capital. The cash is divided up between $100 million in debt capital provided by Medipower, $5.8 million in equity from Medipower, along with $7.2 million in equity from a crowdfunded offering via SeedInvest and $5.0 million in convertible notes from 86 individual investors via Groundfloor's own platform.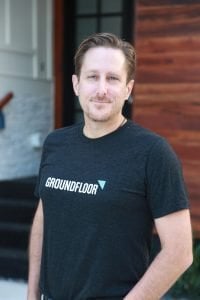 Groundfloor co-founder and CEO Brian Dally said the funding is an important moment for the company as well as its growing base of investors and entrepreneurs that leverage their services:
"Retail investors deserve their share of the same pie on which hedge funds, private equity, and all other financially privileged players have been enriched in the modern Wall Street-oriented era," said Dally. "This new strategic relationship supports our mission to deliver that and is purposefully structured to be consistent with our vision for a level playing field in saving and investing."
According to Groundfloor, Medipower may commit up to an additional $220 million going forward and Medipower's Chairman Yair Goldfinger will join Groundfloor's board.
Goldfinger said that Groundfloor has established a proven track record when it comes to residential real estate in the United States:
"Their differentiated approach to capital markets and mission to serve retail investors delivers impressive results in loan origination and asset management that align perfectly with Medipower's goals. We're excited to enter into this new partnership and power more rapid growth for Groundfloor within the single-family residential housing market."
Groundfloor stated that Medipower will participate in its real estate loans alongside retail investors, on the same terms, and in a balanced way.

Additionally, in order to ensure individual retail investors continue to have equal standing, the amount that can be invested by Medipower in any one loan is limited, as is the total amount that can be invested each quarter.

Groundfloor said it plans to use the additional funding to scale its operations, with a focus on customer acquisition and product development.

The company reported that it will hire another 50 new employees in 2022, to nearly double in size.

Since platform launch, Groundfloor has raised $41.8 million in funding from a variety of sources, including venture capital and public equity. Groundfloor states that it is over 30% customer-owned.

Sponsored