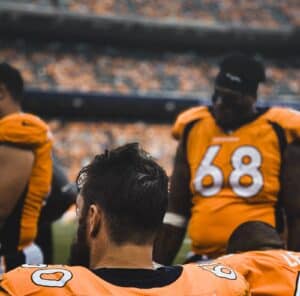 Fans of the NFL's Denver Broncos have a chance to own a piece of the team, and pay for it in cryptocurrency if the leader of a new movement gets his way.
According to a report from the Denver ABC affiliate attorney Sean O'Brien is leading the charge to raise $4 billion in cryptocurrency and cash to buy the NFL team. The goal is to run the team as via a decentralized autonomous organization (DAO) called BuyTheBroncos.
"The fans are the lifeblood, man. Without the fans, teams don't exist," O'Brien told the station. "We are setting up the infrastructure on the blockchain… which allows for individuals across all stripes across any country, in theory, to pool their resources for the singular effort of not only purchasing the Denver Broncos, but then also having a participatory hand in managing the operations of them moving forward."
O'Brien has assembled a team of attorneys, accountants and others who are refining the concept before going live in the coming weeks. It is a unique idea that has the support of Gov. Jared Polis, who was a founder of the Blockchain Caucus in Congress. That's the good news.
The bad news comes in multiple forms. O'Brien admits the NFL has frequently shared their preference for its teams to have a single, wealthy majority owner. Apparently, league requirements include a controlling owner with at least 30 per cent of the team.
The Broncos apparently will be sold to the highest bidder, so we're saying there's a chance. O'Brien also left open the possibility of working in partnership with wealthy folks to pair the old with the new.
"If there was an opportunity to work with them, we would absolutely take it because we think that this is not only beneficial to them as potential buyers in the Broncos but also beneficial to the Broncos in general for the future because it expands the potential reach of fans, potential participation of the fan base, etc. to the point that no other team would realistically be able to compete," O'Brien said to the station. "We are optimistic, but at the same time, we're pragmatic. The idea is one that we are going to pursue, and we have a lot of faith that it can be something that will be successful."