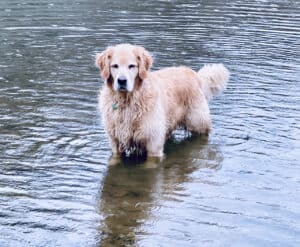 DOGAMÍ is pleased to take the next step toward building the Petaverse by announcing the launch of its minting phase.
Tezos users are now able to access the private and public sales, "with generation Alpha NFTs to start unboxing (holders can choose whether to unbox or not) on March 1, 2022."
As mentioned in the update, DOGAMÍ aims to "establish the Petaverse, a Metaverse initiative where users and their pet companions can live together, level up together, and explore new things together." Having a virtual companion in the Petaverse helps with creating "a very different experience and enables a different take on play-to-earn mechanics."
The DOGAMÍ initiative reportedly spans more than 300 breeds of dogs, each of which has "unique traits and characteristics." The Dogamí NFTs come in four "rarity" tiers: Bronze, Silver, Gold, and Diamond. NFT holders are able to "interact with their Dogamí through augmented reality and the DOGAMÍ application on their mobile devices."
Taking the Dogamí NFT into the Petaverse "enables broad exploration of a virtual environment," the update noted. Holders may train, customize, build traits and compete in various challenges.
Such challenges are a key part of the play-to-earn mechanic, "as ranking well earns users more $DOGA tokens." A beta version of the play-to-earn game is expected to go live during Q2 2022, and DOGAMÍ will "gain DeFi features (farming and staking) to enhance its appeal."
In order to gain access to the DOGAMÍ Petaverse, one needs to "mint one of the 8,000 non-fungible tokens in this collection." The prize per NFT is set at 50 XTZ and can "only be done through dedicated Tezos wallets rather than wallet addresses belonging to centralized exchanges."
Access to the private sale is "granted to all the OG Dogamers," the announcement confirmed. They will have a minting limit of 2 Dogamí NFTs per wallet, "with the minting link being disclosed via Discord." Additionally, eligible users for the public sale will be able to "mint 1 NFT per wallet, with the minting link revealed on Discord."
The DOGAMÍ project reveals that its community has grown to more than 80,000 members worldwide, "with 28% of the members creating a Discord account for the sole purpose of accessing DOGAMÍ."
DOGAMÍ now has more than 13 international communities, the project's team members claims.
As covered, DOGAMÍ had acquired $6 million in funding last year. investors include Ubisoft, Animoca Brands, and co-founders of The Sandbox.
It's also worth noting that the number of scams and fraudulent activities in the crypto and blockchain space have increased tremendously following the dramatic rise of NFTs. Consumers are advised to do their own research and carefully evaluate projects before parting with their hard-earned cash.