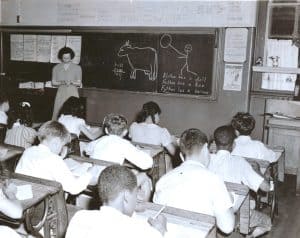 Nosso, a Fintech app created to help parents invest and plan for their children's financial futures, has raised a $2.8 million seed round led by Octopus Ventures and Anthemis.
Other investors include, Entrepreneur First, Ventures Together, Errol Damelin, Tracy Doree, and Peter Hetherington.
Nosso explains that it was created to offer children investment accounts that parents can track, manage and contribute to starting financial education at an early age. The app also offers each user a unique contribution link that they can share with anyone – so relatives and family friends can easily contribute to a child's account.
Nosso said that the funding announced will allow it to continue expanding its product offering for families incorporating a number of new financial products regularly used in family financial planning.
Nosso was founded by Youssef Darwich and Sigurjon Isaksson.  Darwich was the second employee at the digital banking service Tide and Isaksson was an early employee at Eigen Technologies.
The company has been operating in beta over the last few months, working with a group of 1000 families (95% of which are investing for their children for the very first time) to hone and build out its product offering. The app is now live and available to download on the Apple app store and Google Play store.
CEO Darwich commented:
"The main hurdle for many parents to effectively save for their children's future is a lack of awareness about what they can do and a lack of tools that help them do that easily. The money we've raised today is going to give us the opportunity to change this, providing better education to families and building financial products and tools solely designed for families."
Farhan Lalji, at Anthemis, said they have been looking for a family-focused financial service for some time and when they discovered Nosso they knew it was a company they wanted to be part of.
"We're excited about changing the way parents save for their children and how families support the younger generation's financial health," said Lalji.
Tosin Agbabiaka, Investor at Octopus Ventures, concurred with Lalji noting that Nosso stood out immediately:
"…the seamlessness way it integrates into a family's life, the manner in which it's transformed a traditionally 'single-player' approach to financial planning into a 'multi-player', sustainable approach, and the founders' bold vision of democratizing intergenerational wealth transfer. As a result, we're very proud to support Youssef, Sigurjon, and the team in building out the financial partner for every family."
Nosso said it expects to launch one of the first fully digital Junior Investment Accounts (Bare trusts) later this year. Today the app allows parents to invest through tax-efficient Junior ISAs (in the child's name) or General Investment Accounts (in the parent's name).