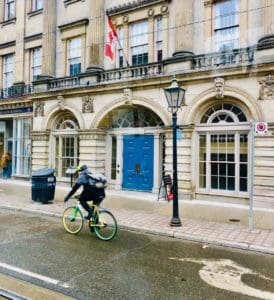 Accelerated Payments, an invoice financing provider, has announced the appointment of Neil McMillan as Head of North America – based in Toronto.
According to a statement distributed by Accelerated Payments, McMillan brings more than 20 years of experience leading teams for fast-growing firms providing finance to businesses as an alternative to traditional banks. Prior to Accelerated Payments, McMillan worked at Fifo Capital Australia for ten years. McMillan launched the business into the Canadian Market in February 2018. He then joined Express Business Funding in 2020 to help them expand and provide finance to a broad range of Canadian businesses.
Ian Duffy, CEO of Accelerated Payments, said that McMillan brings a proven track record of building successful businesses:
"We are thrilled to have him on board as we increase our presence across North America. Our unique solution combines seamless technology with sophisticated business intelligence to help growing companies access working capital finance with ease."
McMillan said that as the economy recovers from the pandemic, "Accelerated Payments is steadily gaining traction in North America and Canada, with an abundance of opportunities for ourselves and the companies we aim to serve."
Accelerated Payments has surpassed €500 million worth of invoice financing in Europe after four years of operation. Based in Dublin, with offices in London and Toronto, the company has reported more than 56,000 invoices financed to over 300 companies since it began.
Last year, Accelerated Payments expanded its UK office to support businesses that have been struggling with supply chain issues and the ending of furlough schemes as SMEs switch from state funding back to the private sector.