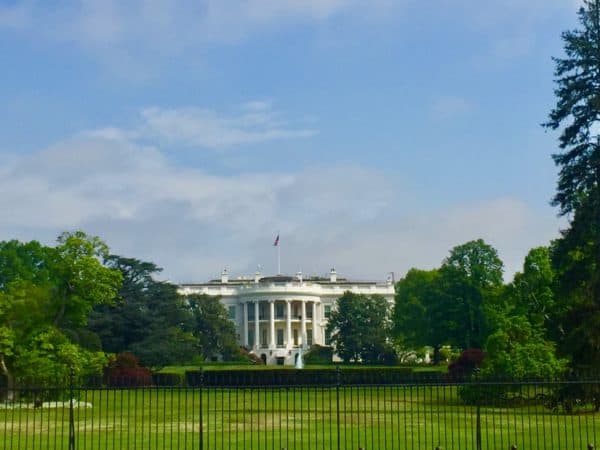 Multiple reports are claiming that the White House will issue an Executive Order on cryptocurrency at some point this week. The news follows days of concern from some policymakers that Russia and its elites may leverage crypto to evade the growing list of economic sanctions.
According to the New York Post, people with knowledge regarding the matter indicate the Order has been in the works for weeks – prior to Russia's invasion of Ukraine.
The Order is expected to pursue a regulatory approach for crypto – a new technology for creating and distributing value – that has so far been difficult for regulators to categorize. While the Securities and Exchange Commission (SEC) has tended to qualify everything crypto being a security and the Commodities Futures Trading Commission (CFTC) look to assign characteristics of currency or commodities to crypto, the truth is more involved than that because certain digital assets incorporate all of the above while some possess utility beyond purchasing power. And, of course, there is the question of DeFi – where an intermediary is eliminated in the value transfer process leaving regulators flummoxed.
The Order is also said to address the ongoing discussion regarding Central Bank Digital Currency, or CBDCs – something the US Federal Reserve is already researching.
The same report indicated that the Biden Administration has been watching to see if crypto is being utilized to work around sanctions – not only in Russia but other sanctioned countries like Iran.
While it is not immediately clear how prescriptive an Order may be in regulating crypto, comments emanating out of the SEC may provide certain clues. The current leadership at the SEC has frequently criticized crypto exchanges as not being appropriately regulated, or similar to securities exchanges, and the concern that retail investors are being placed at risk in trading crypto. US crypto exchanges already adhere to know your customer (KYC) rules and anti-money laundering (AML) provisions but the Order could take things a step further – pushing these marketplaces to be regulated more like a securities exchange.
Regarding Russia, most industry followers believe that crypto markets are simply too small to be of any material aid to the Russian government evading the growing list of financial sanctions. But a statement yesterday by FinCEN – the US Department of Treasury's enforcement arm, indicated it was inclined to act first as opposed to reacting later if oligarchs utilize crypto to get around financial restrictions.
Acting FinCEN Director Him Das stated:
"In the face of mounting economic pressure on Russia, it is vitally important for U.S. financial institutions to be vigilant about potential Russian sanctions evasion, including by both state actors and oligarchs. Although we have not seen widespread evasion of our sanctions using methods such as cryptocurrency, prompt reporting of suspicious activity contributes to our national security and our efforts to support Ukraine and its people."