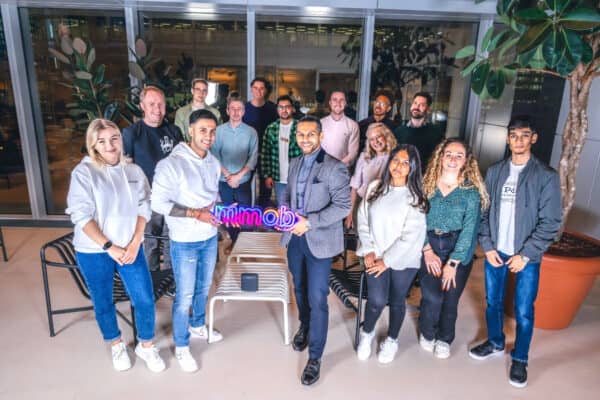 mmob, a UK-based embedded finance provider, has raised £5 million in seed funding, according to a statement by the company. Founded in 2020, mmob is led by founder and CEO, Irfan Khan.
mmob reports that a group of angel investors, as well as HNW individuals and senior banking executives, backed the firm. mmob said that the funding will be leveraged to further develop its tech stack, enter new markets – including Malaysia and further buttress its position in the embedded finance sector.
mmob is a service that aims to empower consumer-facing Fintechs with rapid integration and delivery of relevant financial products and services for their customers. Via its API, brands may quickly connect to mmob's network of third-party partners and embed new services designed to drive customer engagement and retention. The company states that its close links to the banking sector have enabled it to execute and mobilize quickly. Partners with the company include PensionBee, iwoca, Cuckoo, Superscript, So-Sure, Anorak, and Uinsure.
James Gossip, investor and former Head of Strategy, and COO for HSBC in Malaysia, commented:
"With growth expected to increase from around £32 billion in 2020 to over £100 billion by 2026, embedded finance is one of the most exciting growth areas in Fintech today. The investment will enable mmob to further invest in its platform and team to help brands capitalise on the opportunity presented by embedded finance and become a prominent force in driving the sector's growth,"
Khan said that due to advances in technology and data brands can respond to consumer demand to offer personalized options and attractive pricing for financial services>
"However, ease of integration between providers is key to fueling the sector's growth," said Khan. "This funding will enable us to further expand our operations in the UK and Malaysia, and establish ourselves as the de facto leader and number one choice for embedded financial services moving forward."