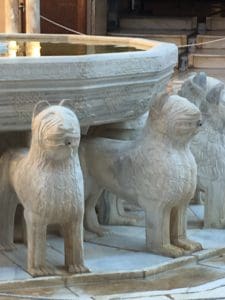 For the most part, February 2022 had "similar figures" to January, making for quite a stable start to the year, the team at European lender Bondora noted.
The firm added that during a time when life can "feel uncertain," they aim to be "a constant and stable platform" for their clients. They are also pleased to report "solid growth in Estonian and Spanish originations."
Last month, 3,858 new investors joined the platform. The firm added that they now hope to "celebrate more than 200,000 investors on Bondora soon." Their total investments have "increased to €567M—up more than €14M from January." Investors have also "earned more than €64M in returns in total."
As noted by the platform's management:
"February followed in January's footsteps with a similar figure for loan originations. A total of €14,130,610 was originated in February—which is a very minimal 1.1% drop. For the first time in months, Finnish loans didn't have a massive increase and instead declined by 15.6%. Their total share dropped from 70.3% to 60%. In contrast, Estonian and Spanish originations increased by 30.5% and 90.7%, respectively."
The company further revealed that the Secondary Market "entered its 3rd month of decline, as activity fell further from €223,396 in January to €152,547 in February." This is "a 31.7% drop."
As mentioned in the report, the most significant decline "was with Portfolio Manager activity, which declined by 53.7%." As they've previously shared, this decline in activity "signals investors' preference for Go & Grow's automated investments rather than the Secondary Market's manual buying and selling approach."
The company added:
"Our collection and recovery team had set the bar high in January, and numbers took a bit of a dip in February. The number of payments and the cash collected declined by 0.6% and 16%, respectively. A total of 74,786 payments were recovered, and €773,447 cash was recovered. The most cash was recovered from Finland, which came to a total of €426,124.00. This is a 23.9% increase from January. The current 2014-2022 recovery rate stands at an impressive 69.4%."
They also shared:
"Investors added a total of €13,938,296 to their Bondora accounts in February. This is a slight decline (1.1%) in product funding, but it's still a solid number compared to the last couple of months. Again, Go & Grow confirmed its spot as the most popular investment method with the bulk share (92.9%) of investments—the exact same share as in January."
Portfolio Pro and the API both increased on the month, the update confirmed.
The platform's management pointed out that February "continued the same modest trend as we saw in January." Even though some figures dropped, these declines "tend to be moderate or insignificant," the company noted while adding that they are "still very confident with [their] current position and happy to see an increase in Estonian and Spanish originations."
The firm concluded:
"We're seeing how tumultuous life can be, and we're pleased that we can help empower people to build their financial futures on a 100% online and secure platform. By investing in your future wealth and thinking long-term, you can set yourself up for financial success."