Boost has announced that its "maiden tranche" of Senior Class A Medium Term Notes (MTN) has been rated A1 by Malaysia-based, RAM Rating Services Berhad (RAM Ratings). Boost states that it is now the first fully digital regional financier to receive an investment-grade A1 rating for its securitized Malaysian receivables.
Boost provides services like payments, alternative lending, digital insurance, content services, and merchant solutions. Boost is the Fintech subsidiary of Bursa Malaysia-listed Axiata Group Berhad. Boost currently operates primarily in Malaysia and Indonesia.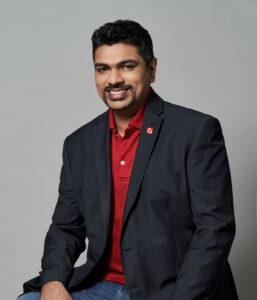 Sheyantha Abeykoon, Chief Executive Officer of Boost, commented:
"We are glad to once again, set the standard for an industry which is at a very nascent stage, but has immense potential. The A1 rating of the securitised tranche is a testament of the quality of our financing portfolio and the robustness of our alternative lending platform. Our digital-first solutions are simple and conveniently available to customers, incorporating a comprehensive e-Know Your Customer (eKYC) with a 3-minute digital application journey supported by AI and machine learning tools,"
Abeykoon said the rating should help expand their capital base and they are excited to serve more SMEs and become a "full-spectrum regional Fintech player."
The rating is said to "further underscores Boost's capabilities and competencies in accelerating financial inclusion through Boost Credit (formerly Aspirasi) in using robust alternative data scoring frameworks to underwrite credit."
Gurpreet Khera, Chief Business Officer of Boost Credit added:
"The A1 rating is a significant milestone in our journey of building a truly Digital Bank, and a natural progression to provide comprehensive digital financial services for the region. The rating also reflects our commitment to continuously improve our product offerings as we envision a financially inclusive ecosystem in Southeast Asia."
Boost reports that in three years of operation, Boost Credit has disbursed more than SGD 390 million (RM1.2 billion) to SMEs in both Malaysia and Indonesia.
In July 2021, Boost announced a formal partnership with RHB Bank, Malaysia's fourth-largest, fully integrated financial services group to form a consortium and bid for a digital bank license.  The consortium was one of 29 formal applicants received by Malaysia's central bank, Bank Negara Malaysia (BNM), under the Financial Services Act 2013 and the Islamic Financial Services Act 2013, following a 6-month application period that ended on 30 June 2021. It is anticipated that up to five successful applicants will be granted a license by the first quarter of 2022.
Last year, the Monetary Authority of Singapore (MAS) approved the country's first digital banking licenses. Four licenses were issued with two each for digital full bank license (DFB) and digital wholesale bank license (DWB). In Indonesia, there are already seven digital banks and another seven are pending licences from the Financial Services Authority (OJK).