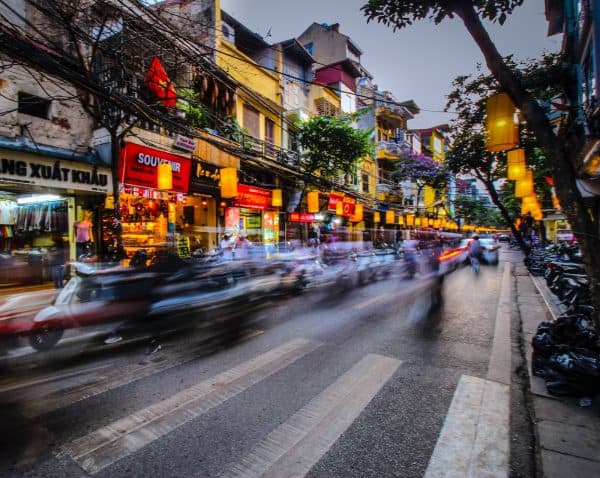 Vemanti Group (OTCQB: VMNT) has signed a 10-year agreement with Vietnam Public Joint-stock Commercial Bank (PVcomBank) to launch one of the first SME digital banking platforms in Vietnam.
Vemanti says it will utilize cloud computing, API, automated KYC/AML, Artificial Intelligence, Machine Learning, and blockchain technologies to power the new digital-first platform.
State-owned PVcomBank, fully licensed and regulated by the State Bank of Vietnam.
Vemanti states that it will utilize PVcomBank's banking expertise to provide SMEs in Vietnam with a digital-only financial solution via PVcomBank's existing core banking system. The Vemanti-branded banking platform is said to allow customers to sign up for accounts and get access to services entirely online, while still having the option of visiting a physical branch.
Ha Viet Nguyen, Deputy CEO from PVcomBank, said they will now actively build the platform and begin onboarding customers in the near future:
"Our physical banking presence in Vietnam combined with Vemanti's forward-thinking platform will give businesses a tech-forward, adaptable solution to their banking needs."
Tan Tran, CEO of Vemanti Group, described the agreement s the next phase of growth for his company:
"Vietnam remains one of the fastest growing world economies with a well-educated workforce and mostly young population of nearly 100M people. Today, SMEs account for more than 41% of its GDP which is projected to trend around 310B USD in 2022 and 340B USD in 2023. By leveraging our core competencies in this space, we're able to create an entirely new banking experience for underserved entrepreneurs and business owners. We believe our tech-driven but human-led formula is the right approach to accelerate digital transformation initiatives and to seamlessly drive customer engagement. We are looking forward to working with PVcomBank and combining our unique expertise to better address the banking needs of customers in Vietnam and beyond."
PVcomBank has a network of 108 transaction offices in Vietnam.
Vemanti Group currently has a market cap of around $56 million.