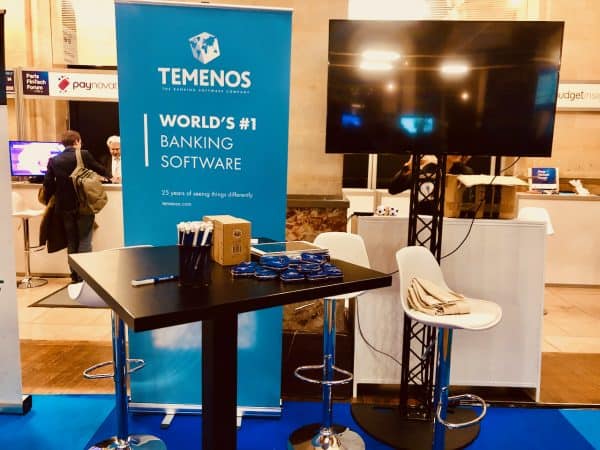 RTGS.global, which is focused on developing a Financial Market Infrastructure (FMI) for the digital world in order to address issues with cross-border settlements, recently confirmed that it has joined Temenos Exchange, which is the open marketplace for Fintech solutions.
Temenos banking clients will now get convenient access to the RTGS.global Liquidity Settlement System, which carries out real-time, inter-bank settlement of wholesale FX possible on a PvP basis (in developed and emerging market currencies).
The RTGS.global Liquidity Settlement System supports simultaneous transactions of  liquidity (funds) in the traded currency pair.
This is carried out point-to-point between banks, so there's no requirement for an intermediary or third=party in the flow of funds. Interested banks may conduct a Proof-of-Value within a particular staging environment in order to test out the system, ahead of formal trialing and becoming a live participant.
Temenos Exchange aims to bring open innovation to market a lot faster and at scale. The marketplace provides pre-integrated and approved fintech services that may be quickly launched on top of Temenos' open platform —allowing banking institutions to enable the development of updated financial services while lowering development costs.
Temenos Exchange serves as an accelerator for Fintech platforms and software developers, assisting them with developing, validating and monetizing banking solutions.
Joining Temenos Exchange means RTGS.global should be available to over 3,000 customers in 150 different countries.
Together, this community serves the banking requirements of 1.2 billion consumers globally.
Dave Sissens, CEO at RTGS.global, stated:
"RTGS.global was founded with the mission to reduce the cost and friction associated with cross-border payments and liquidity management. To be successful in this, we need to work in harmony with the existing financial processes of banks around the world. By partnering with Temenos, the world's leading software provider for banks and financial institutions, we are ensuring that its community of banks can integrate with us easily, without disruption."
Sissens added:
"The challenges around cross-border settlement are well known, creating unnecessary cost and risk for banks all over the world. RTGS.global aims to make international cross-border transactions faster, more efficient and more secure. As such, we are pleased to be able to offer banks easy access to RTGS.global as part of Temenos Exchange. We hope it enables Temenos' customers to realize an international payments system suited to the modern world."