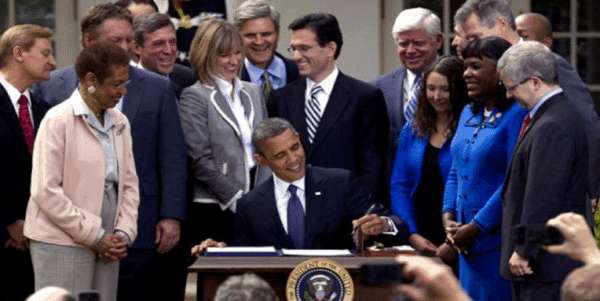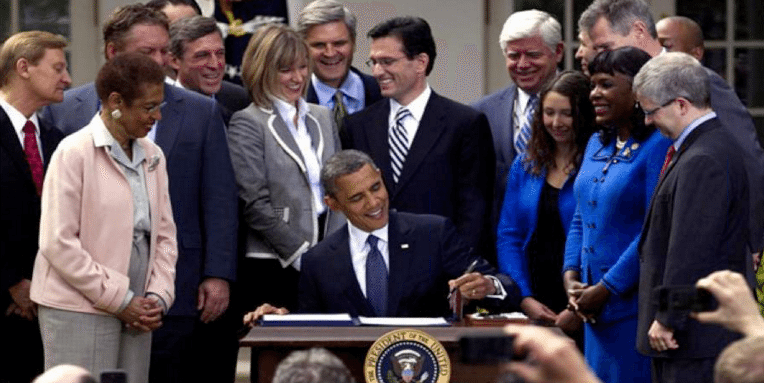 Today, at 2:30 PM ET, Congressman Patrick McHenry, the ranking Republican on the House Financial Services Committee, will be hosting a roundtable to mark the 10th anniversary of the Jumpstart Our Business Startups (JOBS) Act of 2012. The JOBS Act legalized securities crowdfunding including, Reg CF, Reg A+ and Reg D 506c. The legislation was created in a rare act of bipartisanship, recognizing the pressing need to make it easier for firms to gain access to capita. The bill was signed into law by President Barack Obama.
Today, issuers may raise up to $5 million using the Reg CF exemption; companies raising capital under Reg A+ may accept up to $75 million; and firms utilizing Reg D 506c may raise an unlimited amount of money but only from accredited investors.
The roundtable is said to reflect on the law's effectiveness in spurring capital formation and look ahead to how Congress can build on its success.
Martha Miller, the current Director of the SEC's Office of the Advocate for Small Business Capital Formation (OASB), will act as the moderator. The following panelists will  be participating in the discussion:
Patrick McHenry -Financial Services Ranking Member
Hester Peirce – SEC Commissioner
Steve Case—Chairman and CEO, Revolution; Co-founder, AOL
Joel Trotter—Partner, Latham & Watkins
Kevin Laws—Former CEO, AngelList
Jonathan Cohen—President and CEO, 20/20 GeneSystems
Rodney Sampson—Executive Chairman of Opportunity Hub; General Partner, 100 Black Angels & Allies Fund; CEO, Piksel.Tech, a Nonresident Senior Fellow, Brookings Institution and recent former Keohane Visiting Professor at The University of North Carolina Kenan Flagler College of Business and Duke University where he created and taught the Black Ecosystem Investment Certificate and Diversity, Equity & Inclusion Solutions Certificate.
The audio will be live-streamed and available here as well as below.