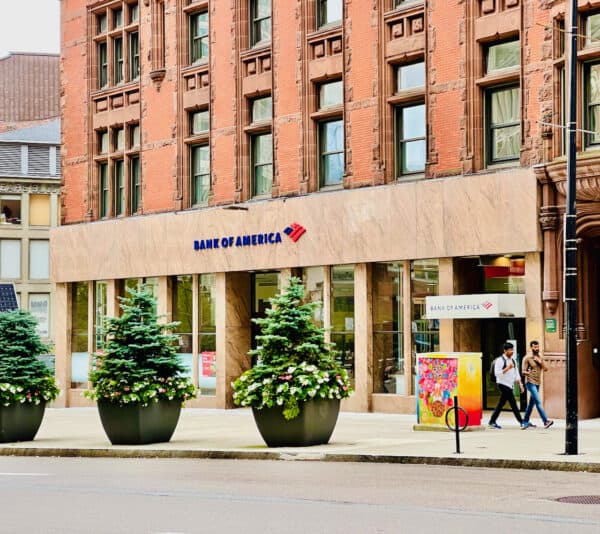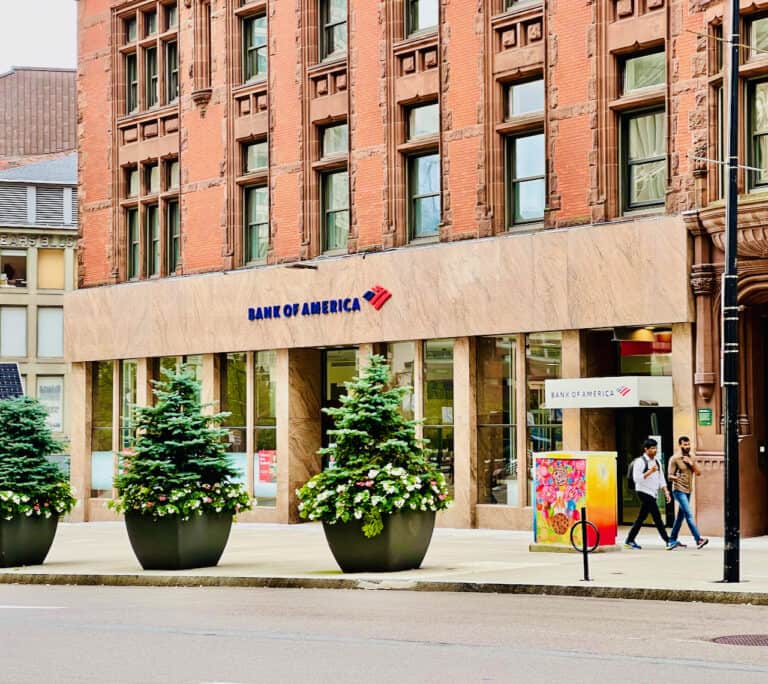 Bank of America (NYSE: BAC) released its Q1 2022 financial report on Monday (April 18, 2022). The progress report from the bank exceeded industry analysts' estimates, supported by the better-than-expected credit quality of the institution's borrowers.
Here are the key stats shared by Bank of America:
Earnings: $0.80/share compared to $0.75 per share Refinitiv estimate.
Revenue: $23.33B compared to $23.2B estimate
The BoA noted that overall profit fell by 12% to $7.07B, or $0.80 per share, surpassing the $0.75 estimate of financial analysts surveyed by Refinitiv.
Revenue for the bank surged 1.8% to $23.33B (approximately matching or consistent with expectations).
Shares of the bank surged 3.41% (at the time of writing).
Bank of America stated that a run of solid credit at the second-largest US lender by assets continued into Q1. And net loan charge-offs (a term for what occurs when borrowers get behind on their payments) declined by 52% from a year prior to $392M. That was reportedly less than half of the $848.7M estimate from StreetAccount.
Bank of America recorded a $30 million provision for overall credit losses. As reported by CNBC, this is tied to the bank's view of future losses, considerably less than the $468 million estimated by analysts. It also released $362 million in total reserves the bank had put aside for expected defaults.
CFO Alastair Borthwick stated:
"First-quarter results were strong despite challenging markets and volatility, which we believe reflect the value of our `Responsible Growth' strategy. Asset quality continued to remain strong with net charge-offs about half of the year-ago quarter amount."
Bank of America's moves are somewhat in contract to JPMorgan Chase, which revealed this past week that it had taken a $1.46 billion provision for credit losses. As reported by CNBC, this included adding to loan-loss reserves by $902 million, due to concerns regarding the increasing chances of an upcoming recession.
Bank of America, which is being led by Chief Executive Brian Moynihan, had been able to take advantage of the momentum from surging interest rates and an overall rebound in loan growth expected to increase income. However, bank stocks have been underperforming in 2022 due to concerns that greater inflation may lead to a recession, which in turn may result in considerably higher defaults.
Although longer-term rates increased during Q1, short-term rates surged even more, and that flat (or in certain cases inverted) yield curve led to worries about an overall economic slowdown in the coming months.
Analyst Mike Mayo from Wells Fargo noted in a research update that the BAC story "is about Main St. banking (strong) vs. Wall St. banking (weak),"
The firm exceeded expectations mainly from credit as loan losses had been close to a record low, Mayo said.
Bank of America's business trading operations have not resulted in as much outperformance when compared to Goldman Sachs and JPMorgan during Q1. These institutions appeared to have benefitted from rising volatility due to the ongoing Ukraine war.
Bank of America's fixed income traders recorded revenue of $2.65B, which is in line with the $2.69B estimate from StreetAccount.
Meanwhile, equities revenue of $2B surpassed the estimate by nearly $400M, due to considerably greater client activity and solid derivatives performance.
Investment banking fees fell by a substantial 35% to $1.5B, well below the $1.74B forecast, indicating a slowdown in mergers and IPOs during Q1.
Bank of America shares declined 15% in 2022 before Monday, which is significantly worse than the 11.6% drop of the KBW Bank Index.
This past week, JPMorgan stated that profit fell as it recorded losses due to Russia sanctions and put aside funds for future (expected) loan losses.
Meanwhile, Goldman Sachs, Morgan Stanley and Citigroup have all exceeded analysts' expectations with better-than-forecasted trading performance, and Wells Fargo recently missed on revenue due to an overall drop in mortgage lending.