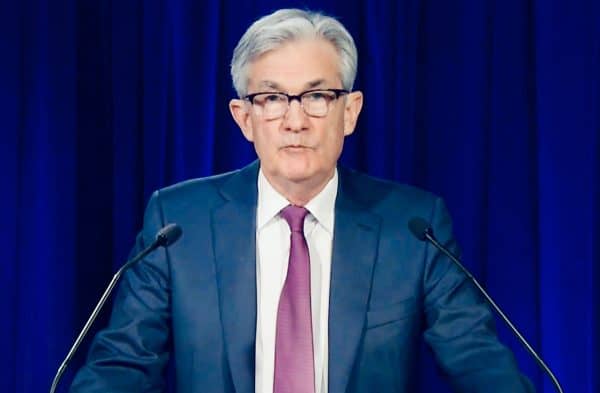 As was widely anticipated, the Federal Reserve raised its benchmark rate by 50 basis points. Simultaneously, the Fed said it would be significantly reduce its balance sheet as it battles fast-rising inflation. The increase was the largest increase since 2000.
In the Federal Open Market Committee (FOMC) statement, the Fed said that overall economic activity edged down in the first quarter while household spending and business fixed investment remained strong. Simultaneously, job gains have been robust and the unemployment rate has declined. As inflation remains elevated there is a supply and demand imbalances creating broad price pressures.
In support of the Fed's goals of full employment and a 2% rate of inflation, the FOMC has decided to raise the target range for the federal funds rate to 3/4 to 1 percent and anticipates that ongoing increases in the target range will be appropriate.
Of note, is that during Q&A, Fed Chairman Jerome Powell indicated that a 75 basis point is currently not on the table.
Markets rallied on the news with all indexes considerably higher.
Matt Senter, CTO & co-founder of Lolli, a Bitcoin rewards app, shared the following thoughts on the rate increase:
"The Fed's decision to boost interest rates in an aggressive push to scale back rampant inflation reflects the dire state of the American economy. As historical rates of inflation persist and the prospect of an economic recession looms large, the devaluation of the dollar will continue to affect the lives of millions of Americans and economies worldwide, which are deeply intertwined with the American economy and dollar. In these conditions, the argument for bitcoin grows stronger by the day. Bitcoin, as a hyper-secure store of value and global currency, cannot be manipulated by a third-party authority and is thereby free from inflationary pressures. An increasing number of countries are legalizing bitcoin as a currency, embracing its ability to strengthen financial infrastructure, facilitate wealth creation, and afford direct access to financial resources. With the devaluation of the US dollar due to inflation, we are now finding ourselves in the perfect storm catalyzing global mainstream adoption of bitcoin as an anti-inflationary, disintermediated alternative to our legacy financial system in crisis."
The price of Bitcoin also jumped on the Fed's move.