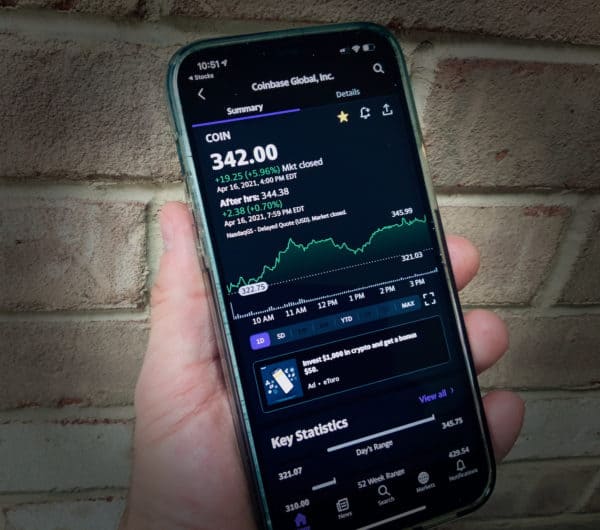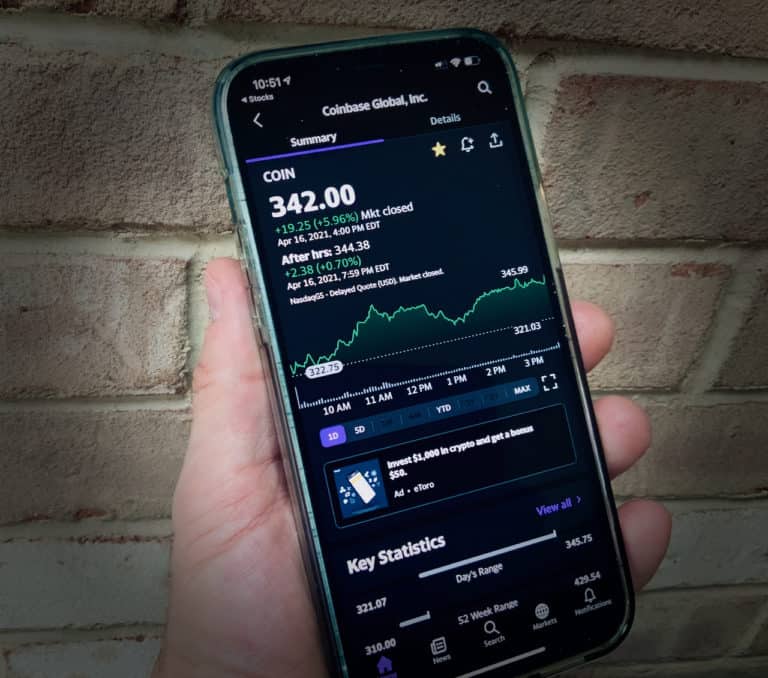 Shares in Coinbase (NASDAQ:COIN) are trading lower in after-hours trading following the release of Q1 numbers.
According to Coinbase, revenue dropped from $2.49 billion in Q4 to $1.165 billion in Q1 2022. Year over year, revenue declined too as Q1 2021 was reported at $1.597 billion.
To quote the Coinbase shareholder letter:
"Q1 total Trading Volume was $309 billion, a decrease of 44% compared to Q4. Our total Trading Volume decline was consistent with the broader crypto spot market, which also declined 44% compared to Q4. On balance, we gained trading volume market share across 7 of the top 10 assets traded on our platform – including both BTC and ETH – largely driven by the strength of our institutional business. Retail Trading Volume was $74 billion, a decline of 58% compared to Q4. The sequential decline in Q1 was driven primarily by weaker crypto market conditions in Q1 compared to Q4. Institutional Trading Volume was $235 billion, a decrease of 37% compared to Q4, and accounted for 76% of our total Trading Volume. Institutional Trading Volume was more heavily concentrated in BTC and ETH as compared to our Retail Trading Volume. Other crypto assets contributed 55% to total Trading Volume in Q1, down from 68% in Q4."
Coinbase's total operating expenses were $1.7 billion in Q1, up 9% compared to Q4. The company said the increase was largely due to its increase in employees, along with product development and more. Coinbase reported 4948 FTEs an increase of 33% versus Q4.
Net loss was a whopping $430 million (EPS loss of $1.98).
Coinbase provided an outlook that was not reassuring as crypto markets continue to show weakness, along with the broader market.
Shares in Coinbase were trading about 8% lower in after-hours having dropped by over 12% during the day. Coinbase shares closed out regular trading at $72.99 – far below its 52-week high of $368 and near its 52-week low.
The earnings call is scheduled for 530 PM ET Today. You may view it here.