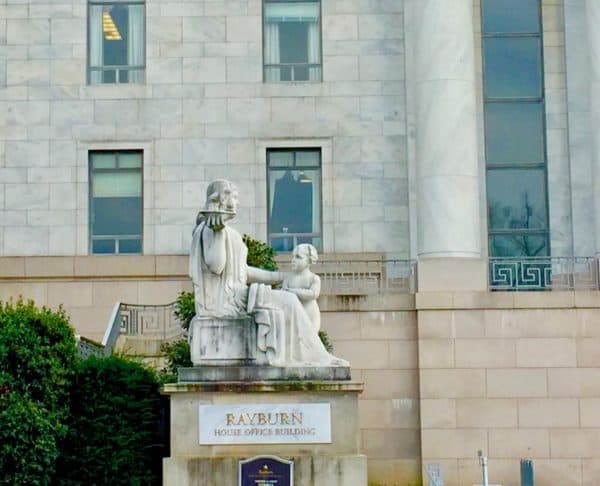 Lael Brainard, the Vice-Chair of the Board of Governors at the US Federal Reserve, will testify today at the House Committee on Financial Services on the hot topic of Central Bank Digital Currencies (CBDCs). The Fed is currently researching the viability of a digital dollar and the testimony should provide insight as to the progress of the project.
The hearing is entitled, Digital Assets and the Future of Finance: Examining the Benefits and Risks of a U.S. Central Bank Digital Currency. Brainard is the sole witness.
The Hearing memo queues up the Committee's thoughts on digital currency:
"CBDCs are regulated by the monetary authorities of a nation, supported by the reserve assets of the country, and pegged to the value of that country's fiat currency. Stablecoins are a subset of cryptocurrencies that usually also peg their value to a reserve asset such as a fiat currency, but there are currently no regulatory requirements to ensure that the value is always matched with the reserve asset. CBDCs may also use permissioned and private blockchains, while cryptocurrencies often use permissionless and public blockchains. Some digital assets stakeholders have argued that CBDCs may challenge the need for stablecoins and may address long-term goals such as payment systems efficiency and financial inclusion that the digital private sector may not be prioritizing. However, at a January Senate Banking Committee hearing, Chair Powell remarked that a Federal Reserve CBDC would not eliminate the need for stablecoins."
Most central banks are researching the possibility of issuing a digital currency and China is currently testing a digital yuan in multiple markets. Recently, the European Central Bank appeared to voice its opinion that a digital Euro is a foregone conclusion. While CBDCs may create value for governments, businesses, and consumers the concept is not without risk and some advocates believe a privately issued stablecoin, regulated by the government, is a better path – especially due to profound privacy concerns.
The Hearing will be live-streamed on the Committee's website and is open to the public. The proceedings are scheduled to commence at 12 noon ET today (May 26, 2022).