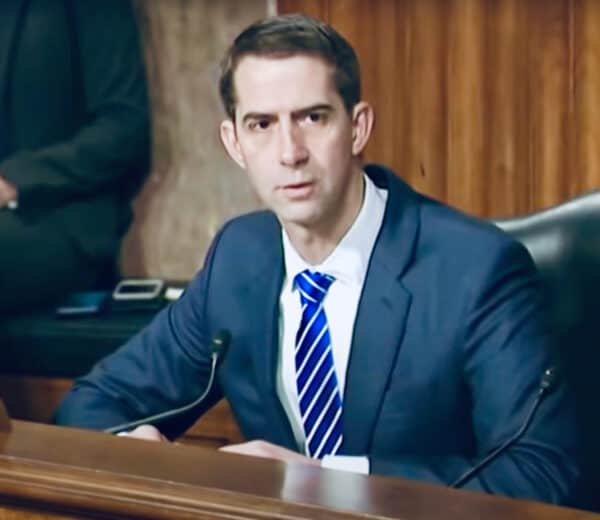 A group of Republican US Senators has introduced legislation designed to knee-cap the digital yuan – a Central Bank Digital Currency (CBDC) that is already in use – albeit on a limited basis.
Senators Tom Cotton, Marco Rubio, and Mike Braun have revealed the "Defending Americans from Authoritarian Digital Currencies Act." As the title implies the bill would potentially block Apps from accenting the digital yuan also labeled the e-CNY.
The two-page bill is available here. If it becomes law, any App store that is US based (IE Apple and Google) will be blocked from accepting the Chinese CBDC or carrying and supporting an App that accepts transactions in the digital yuan.
Part of the concern is the expectation that the CBDC will be leveraged to monitor transactions and undermine individual privacy – a key concern in the US for a possible digital dollar. China has largely blocked crypto in general with the exception of the digital yuan which is also viewed by government officials as boosting the yuan's potential as a reserve currency.
Senator Cotton commented on the bill:
"The Chinese Communist Party will use its digital currency to control and spy on anyone who uses it. We can't give China that chance—the United States should reject China's attempt to undermine our economy at its most basic level."
Senator Rubio took a harsher tone calling China a "genocidal regime" that hates the US describing the digital yuan as a "major financial and surveillance risk."
Senator Braun echoed the sentiment adding that the digital yuan allows direct access to the financial lives of individuals.
"We cannot allow this authoritarian regime to use their state-controlled digital currency as an instrument to infiltrate our economy and the private information of American citizens."
The legislation may be little more than window dressing as China already broadly monitors internet usage as well as transactions domestically. Users in the US will most likely steer clear of any digital currency that is deemed to be camouflaged spyware.
Meanwhile, the US continues to ruminate over whether, or not, a digital dollar should be issued by the federal government with a growing number of policymakers seeing regulated stablecoins as a more effective path to enable digital dollar transactions.