Consumers really do not like their banks, nor credit cards, and with the stumbling economy perception of these financial services providers is getting worse, according to JD Power.  In a recent statement by the research firm, the situation is described as a "perfect storm" regarding banks as consumer expectations rise but the experience falls short. The group has revealed three separate studies at the same time each researching; banking mobile apps, online banking satisfaction, and online credit cards.
The 2022 studies reveal:
Overall satisfaction declines across all segments except for national bank websites. Satisfaction declines among national bank mobile apps; credit card mobile apps; credit card websites; and regional bank mobile apps and websites. Satisfaction declines the most for national banking apps.
Financial health is a "serious issue" as the percentage of consumers defined as "financially healthy" has dropped 10 percentage points to 43% from 53%. The percentage of consumers identified as "financially vulnerable" has increased to 32% from 25%. Overall retail banking customer satisfaction scores are 113 points lower, on average,  among financially vulnerable customers than among financially healthy customers.
Among retail bank customers who visit their bank's branch, 73% say they have a personal relationship with that bank. Among those who primarily use the bank's digital channels, that percentage falls to 53%.
Spending and budgeting tools have a positive effect on customer satisfaction but utilization of these tools remains flat with just 27-38% of bank and credit card customers currently using them.
Financial services firms that rank the highest are as follows:
Capital One ranks highest in banking mobile app satisfaction among national banks, with a score of 868
Capital One ranks highest in online banking satisfaction among national banks, with a score of 861.
Discover ranks highest in credit card mobile app satisfaction at 876 as well with credit card satisfaction at 864.
Huntington ranks highest in banking mobile app satisfaction among regional banks, with a score of 868
Regions Bank ranks highest in online banking satisfaction among regional banks, with a score of 880
Jennifer White, senior consultant for banking and payment intelligence at JD Power, said that consumers expect a higher personalized experience driven by experiences from other consumer apps but they are not getting it from banks.
"The tough economic climate has amped up the urgency of those expectations."
Unfortunately, the report did not involve Fintechs like neobanks or digital banks which may have delivered a different narrative. LendingClub, a digital bank, strives to empower its users by providing credit tools and the ability to refinance expensive credit (read credit cards) alongside traditional banking services.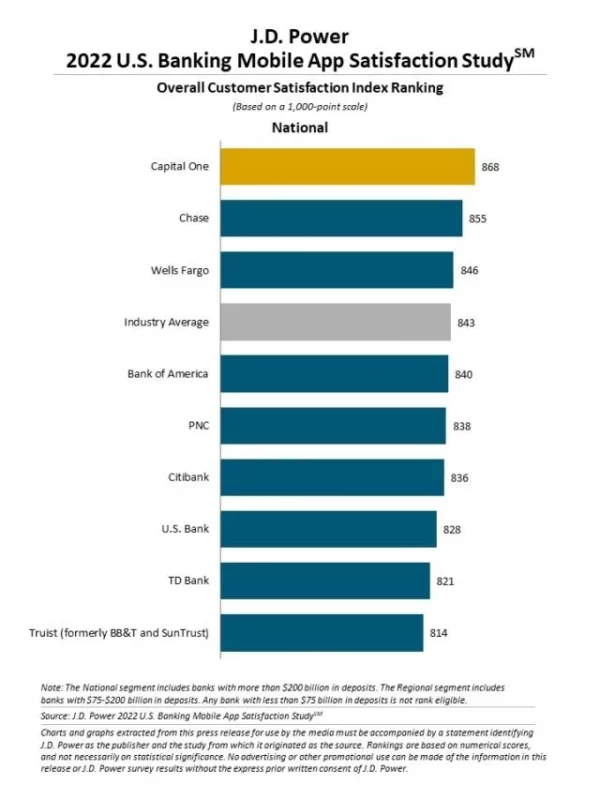 Sponsored