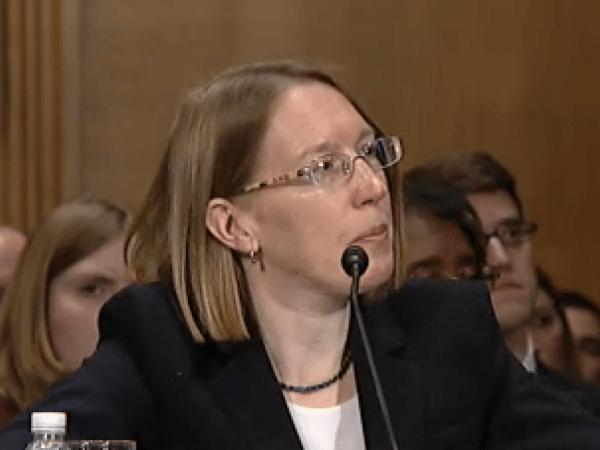 SEC Commissioner Hester Peirce posted a speech this week that addresses crypto markets and regulation. Commissioner Peirce has long taken a thoughtful approach in regards to digital asset innovation while generally being supportive Fintech.
Peirce mentioned the bipartisan legislation published this month that aims to create a regulatory regime for digital assets noting that under the current language of the bill, the SEC is sidestepped a bit in favor of the CFTC:
Commissioner Peirce stated:
"So crypto is looking to Congress to decide who ought to regulate it. A bipartisan bill announced last week attempts to answer that question. Some people in the crypto industry are celebrating the allocation of certain authorities to the Commodity Futures Trading Commission (CFTC) instead of the Securities and Exchange Commission (SEC). This view is likely rooted in a disappointment that the SEC has not used more proactively the authorities it already has to sensibly regulate crypto. I understand and share that disappointment, but I am hopeful that we can change course and use our existing and any prospective authorities wisely."
Peirce chastised the Commission as taking an approach to crypto that is "puzzling" and "out of character" in a side-swipe at the Commission under the leadership of Chairman Gary Gensler, an individual that was initially viewed as being open to enabling digital asset innovation.
Addressing the ongoing attempts at creating a Bitcoin ETF, Peirce called the Commission's refusal to allow a fund as "legendary."
"The reasons for this resistance to a spot product are difficult to understand apart from a recognition that the Commission has determined to subject anything related to bitcoin—and presumably other digital assets—to a more exacting standard than it applies to other products," Commissioner Peirce stated.
The Commission needs to "provide a level of clarity that heretofore has been absent" said Peirce in regards to the lack of clear rules addressing digital assets.
While being "quite critical" of the Gensler Commission, Peirce said she remains optimistic:
"Regardless of what one thinks of crypto, it is in both investors' and the SEC's interest to take a more productive approach. Using the tools Congress has given us and drawing on public input, we can provide regulatory clarity, facilitate iterative experimentation, and pursue bad actors in the crypto space."
While Commissioner Peirce's frustration is clear, mirroring the broader industry, do not change any time soon – unless there is a shuffling of leadership at the Commission.
The speech is available here.