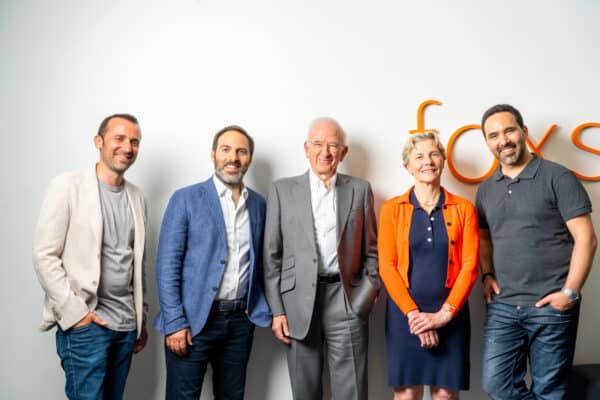 Foxstone, a real estate crowdfunding platform, has raised a CHF 10 million Series A funding round according to a note from the company. Foxstone said all existing investors participated in the securities round along with new investors including Rosablanche Ventures, the family investment vehicle of Thierry Baudon, who founded Mid Europa Partners, one of the largest private equity funds in Central and Eastern Europe. The Vaudoise Assurances Group, a long-standing shareholder of Foxstone and a prominent institutional investor in Switzerland, is said to be increasing its equity stake for the third consecutive time. Naef Holding, a Geneva-based real estate investment and services group, also participated in the round. Naef manages a portfolio of residential properties worth more than CHF 50 million on behalf of Foxstone.
Foxstone allows individual investors to acquire investment properties or to participate in participatory loans to finance real estate development projects. Foxstone offers a turnkey service from properties and projects along with monitoring and management. Foxstone reports over 15,000 investors and a transaction volume of over CHF 150 million since its launch in 2018.
Foxstone now has a five-member Board of Directors as Baudon, Stefan Schürmann (Group Vaudoise Assurances) and Ivan Schouker join the board, the latter taking on the role of independent chairman.
Baudon commented on the investment:
"Foxstone democratizes and provides access to real estate investment to everyone. It is a leader in its industry and has a successful track record. We are very pleased to be working with Foxstone, a company that has earned the trust of its investors by delivering very concrete results. We will support and advise the management team, who has great ambitions in a sector where we see strong growth potential."
Schürmann said they are very pleased with the round which "places the company in a whole different category."
"The implementation of an institutional governance will play an important role in its development."
Foxstone said it plans to consolidate its activities in the Swiss market and will pursue the tokenization of real estate assets. Eventually, Foxstone's ambition is to create a fully digitalized marketplace dedicated to real estate, where anyone will be able to trade securitized real estate shares, as well as loan securities to real estate developers.
"We are very proud of the work done by our teams and pleased to welcome new investors who share Foxstone's strategic vision and whose combined experience is a real asset. We look forward to developing new markets and increasingly innovative and accessible products," said Dan Amar, CEO of Foxstone.