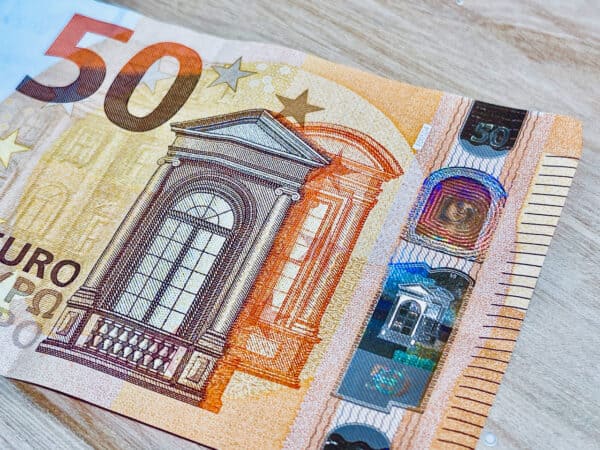 Securitize, a security token issuance platform and digital security trading market, has announced its expansion into Europe. Securitize has been approved by the Spanish General Secretariat of the Treasury and International Finance to enter its experimental program or Fintech sandbox where Securitize will serve a number of businesses and their investors under regulatory supervision. The goal is to emerge from the sandbox, managed by Spain's National Securities Market Commission (CNMV or Comisión Nacional del Mercado de Valores) and operating throughout Europe within the next 6-12 months.
Securitize stated that it anticipates that it will be the only firm offering both tokenized assets and digital securities trading in both Europe and the US once it exits Spain's sandbox.
Securitize has operated in the US for several years now providing both tokenization and digital securities trading in private firms. While based in the US, Securitize has partnered with multiple global partners to issue digital securities including a company in France as well as an issuer in Japan.
Securitize states that it has built the largest all-in-one platform for private businesses to raise capital with shares issued as digital tokens which can be traded on its marketplace. Securitize has pursued a compliance-first path, adhering to US law as well as in other jurisdictions. When Securitize emerges from the CNMV's financial sandbox, it expects to be able to provide these services throughout Europe.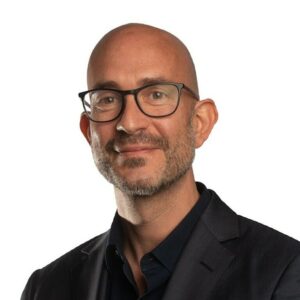 In a public statement, Securitize CEO Carlos Domingo commented on the company's expansion:
"Tokenization is a fundamentally better way than paper of providing financial services. It is more secure and less expensive, it enables businesses to raise capital from more sources, and it expands investor access to opportunities and potential liquidity not possible in the past Blockchain has the potential to improve, expand and democratize access to the financial markets for businesses and investors alike and we are very excited to begin the process of bringing these advancements to Europe."
Securitize noted that it already has a significant presence in Europe, particularly in Spain, where much of its technology team is located. The Spanish bank Banco Santander was an early investor in the company. Other investors in the Fintech include Morgan Stanley, Blockchain Capital, Coinbase, Nomura, and approximately 20 other leading banks and venture capital firms in Europe, the U.S., and Asia.
Securitize explains that CNMV's Fintech sandbox is the first step in complying with the European regulatory nuances which is consistent with the Pilot Regime for Market Infrastructures using distributed ledger technology. The pilot was adopted on June 2 and comes into effect in March 2023. These guidelines will govern the regulations by which Securitize and other tokenization-based financial service providers must comply going forward.
Crowdfund Insider contacted Securitize for some additional insight into their European expansion. We inquired if the Securitize had security offerings in the queue and whether they were pursuing ECSP (European Crowdfunding Service Provider) approval. A spokesperson said they will serve real businesses and investors under Spanish supervision. When they exit the sandbox, perhaps as soon as next March, they expect to receive a Spanish license to issue and trade securities through their alternative trading system, Securitize Markets, using distributed ledger technology. While this is underway, they are also seeking a license to enable businesses to use Securitize to raise capital in Europe. Securitize does intend to serve retail investors.
The individual indicated they are not currently partnering with any other European providers but noted they have good relationships with other platforms in the sector.
As Securitize already trades securities in different firms we inquired if these assets will be made available to investors. Securitize explained:
"Europeans can already participate in investments and trading opportunities on Securitize Markets, although specific eligibility can vary by opportunity. Exiting the sandbox will result in our being a EU-licensed broker-dealer, significantly increasing our ability to serve, and market to, European investors and businesses."
And will European securities be available to investors across the Atlantic?
"Exactly. While European investors can already participate in offerings on Securitize Markets, Securitize cannot currently enable European businesses to raise capital using our platform, nor offer their tokenized shares for trading. This process will change that, including by allowing investors from outside of Europe to invest in European businesses."
As the UK is no longer part of the European Union, Securitize shared that first they will operate in the EU but the firm has plans to operate in the UK as well.
There are other digital asset firms that operate in Europe that are providing similar services. Securitize explained their competitive advantage as follows:
"Securitize is the only all-in-one platform for businesses to raise capital and issue tokenized shares, to facilitate trading of shares, as well as to market to and onboard a wide range of investors compliant with existing regulations. We have competitors in aspects of what we do, but there is nobody else who does everything that we do. Currently, our all-in-one platform is primarily available in the U.S, and this expansion into Europe, as well as in Asia–through which we are pursuing several licenses–will allow us to become the only all-in-one platform for tokenized securities worldwide."
And what about institutional offerings?
"Yes, we plan to tokenize all assets possible according to the Pilot Regime for Market Infrastructures on DLT, including digital bond offerings."
Securitize is a digital asset securities firm that is consistent with the existing US regulatory framework reporting a community of over 1.2 million investors and 3,000 businesses connected. Securitize, Inc. is the parent company with subsidiaries Securitize  LLC and Pacific Stock Transfer (both SEC-registered transfer agents), Securitize Capital, LLC, Securitize Markets, LLC (an SEC-registered broker-dealer, member of FINRA and SIPC, and operator of the company's alternative trading system).