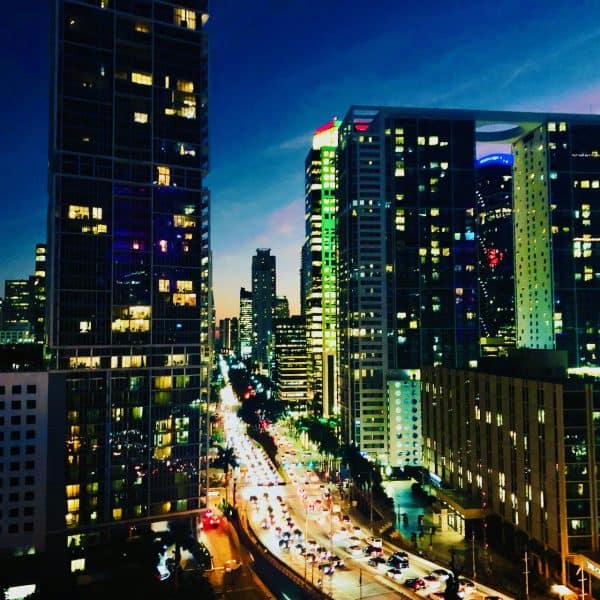 While Miami has long been known for white sandy beaches and awesome weather, in recent years Miami has emerged as a crypto-haven with many blockchain startups and early-stage ventures setting up shop in the Southeast Florida location. But it is not just blockchain firms and other Fintechs that are calling Miami home as Citadel, an enormous hedge fund, has officially announced it is exiting Chicago to relocate its headquarters in Miami.
We are excited to announce the move of our global headquarters to Miami! We look forward to growing our exceptional teams in Miami, New York, London, Hong Kong and our 14 other offices around the world. https://t.co/rJ5fL5wy6Q

— Citadel (@Citadel) June 23, 2022
Citadel has already updated its Twitter profile to indicate that it considers Miami home and NOT Chicago.
Founded by Ken Griffin, a billionaire who is said to be the richest person in Chicago – and all of Illinois for that matter, has shared his frustration with the Windy City in past: Outlandish crime and a local and state government that appears to be perplexed as to how to mitigate the problem.
In a video from last October, Griffin described Chicago as being like Afghanistan on a good day:
"It's becoming ever more difficult to have this as our global headquarters, a city which has so much violence. I mean Chicago is like Afghanistan, on a good day, and that's a problem …
Griffin added that he saw bullet holes in a window in the building where he lives stating, "It just tells you, like, how deep crime runs in this city. There is nowhere, where you can feel safe today walking home at 9:30 at night and you worry about your kids coming to and from school."
In a report by WSJ.com, it was shared that Griffen had sent a letter to employees announcing that he has already moved to Florida, stating:
"Chicago will continue to be important to the future of Citadel, as many of our colleagues have deep ties to Illinois. Over the past year, however, many of our Chicago teams have asked to relocate to Miami, New York and our other offices around the world."
Griffin cited once again the challenges of rising crime:
"If people aren't safe here, they're not going to live here. I've had multiple colleagues mugged at gunpoint. I've had a colleague stabbed on the way to work. Countless issues of burglary. I mean, that's a really difficult backdrop with which to draw talent to your city from."
It also helps that Florida is well known for not assessing a state income tax and has emerged as a top state when it comes to good governance. Governor Ron DeSantis has become a rising star in the Republican party due to his success in managing the COVID health crisis as well as fostering a supportive business environment. Fintech friendly Miami Mayor Francis Suarez quickly welcomed Griffin and his company noting that Griffin is already a "stakeholder" in the community as he has committed $5 million to their "climate resiliency."
I want to give a warm Miami welcome to my friend, Ken Griffin, who I can now officially call a Miamian along with @Citadel pic.twitter.com/LWRboVLa5N

— Mayor Francis Suarez (@FrancisSuarez) June 23, 2022
Wall Street South
The same article describes Miami as becoming a "satellite" for hedge funds based in New York and Connecticut. Other large financial firms that have set up offices in Wall Street South include Blackstone, Goldman Sachs, and Peter Thiel's Founders Fund. Miami, long viewed as the gateway to Latin America, is now a vaunted tech hub pulling money from the Bay area.
As for innovative financial services firms, Miami is described as a "growing leader in the Fintech world" – by Miami Fintech, a new advocacy group. FTX US is based in Miami. SeedInvest, a top securities crowdfunding platform migrated from New York City to operate in South Florida. There are many others.
While Chicago was gracious in the exit of Citadel, it is not the first big company deciding to move headquarters to friendlier locales. Boeing and Caterpillar have both recently announced they will be leaving Illinois. Like individuals, companies can vote with their feet but the process tends to take a bit longer as moving offices and employees is a challenging task. Of note, is the fact that Boeing left the State of Washington to relocate to Chicago a bit over 20 years ago bringing hundreds of millions or billions in investment with it. That is now all leaving and will probably never be replaced.
So will cities that are seeing firms flee due to crime and other issues do something about it? Or is it simply too late to fix the problems? The leadership in Chicago appears to be paralyzed with inaction as crime continues to rise.
It is very, very difficult to attract large corporations as established firms take years to make big decisions like this. Elected officials should have seen this coming in Chicago – but they didn't or simply decided to ignore it. You get the government you elect, I guess.