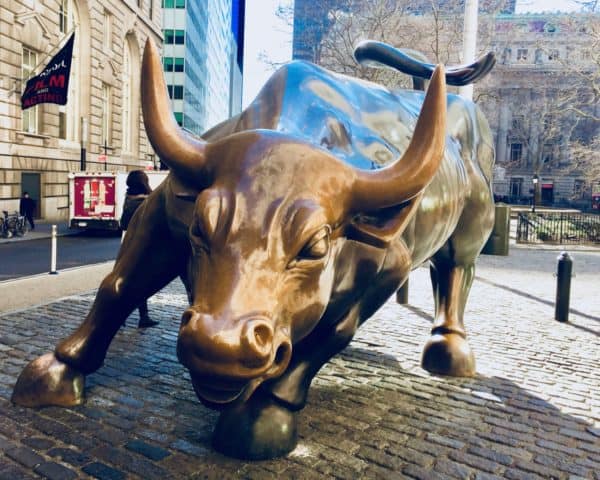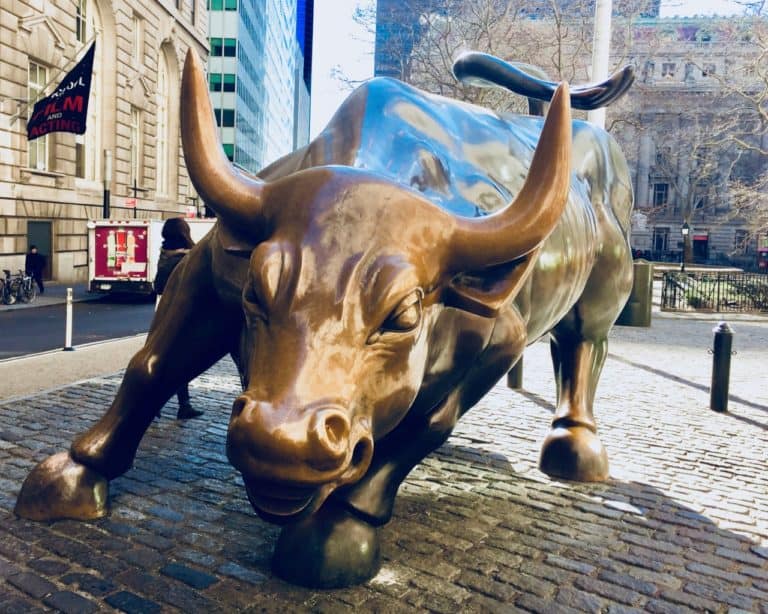 Last week, it was widely reported that Coinbase (NASDAQ:COIN) was selected by BlackRock "to provide Aladdin clients access to crypto trading and custody via Coinbase Prime."
Coinbase and BlackRock will "create new access points for institutional crypto adoption by connecting Coinbase Prime and Aladdin."
Brett Tejpaul, Head of Coinbase Institutional and Greg Tusar, Vice President, Institutional Product, noted that over the past few years, Coinbase has "played a central role in developing and strengthening crypto markets as the safest, most trusted bridge to the cryptoeconomy."
This recent development "marks an exciting next step on [their] journey as [they] announce that Coinbase is partnering with BlackRock, the world's largest asset manager, to provide institutional clients of Aladdin®, BlackRock's end-to-end investment management platform, with direct access to crypto, starting with bitcoin, through connectivity with Coinbase Prime."
Coinbase Prime will "provide crypto trading, custody, prime brokerage, and reporting capabilities to Aladdin's Institutional client base who are also clients of Coinbase."
Joseph Chalom, Global Head of Strategic Ecosystem Partnerships at BlackRock, said:
"Our institutional clients are increasingly interested in gaining exposure to digital asset markets and are focused on how to efficiently manage the operational lifecycle of these assets. This connectivity with Aladdin will allow clients to manage their bitcoin exposures directly in their existing portfolio management and trading workflows for a whole portfolio view of risk across asset classes."
Stefan Rust, CEO of Laguna, says:
"BlackRock's announcement that it intends to use Coinbase's prime brokerage service to give institutional clients access to cryptocurrency is one of the loudest ringing endorsements of digital assets to date and a watershed moment for the industry. When the world's largest asset manager, with over $10 trillion of assets under management, says it's time to allow its biggest clients into cryptocurrency it's time for everyone to sit up and take notice."
Rust added:
"Unsurprisingly, Coinbase's shares are flying, and BlackRock is being rightly praised for its vision and willingness to be a first mover among its competitors. This is also a very exciting development due to the access that has been granted to Aladdin, Blackrock's proprietary risk assessment and asset management software that forms the backbone of much of the financial industry. This software will allow institutional clients to balance their exposure to cryptocurrency inside their larger portfolios, providing a structured way in which traditional financial clients can build-in exposure to crypto. This could really open the door to mainstream adoption in a way that presents much less risk to individual investors."
Of course, with every large institutional adoption, cryptocurrency evangelists "fear for the end of days." However, ultimately we "must allow the big fish in if we plan to grow," he added.
And this entry of BlackRock through Coinbase's prime brokerage service is "a good one for the industry that allows for expansion in overall managed assets, while innovation continues to happen in the decentralized finance space and elsewhere." Ultimately, this is "the vanguard of development and where the most exciting things will happen," he claims.
Chris Terry, BPSAA Board Member and VP Enterprise Solutions at SmartFi, the US-based open lending platform, commented:
"The recent news of the BlackRock deal with Coinbase is a good news for them, as it has been a rough ride the past year. I am not sure how much profit the BlackRock deal will add to the bottom line but from an optics standpoint it is important. It has been bad: regulatory uncertainty in the USA, sell off in crypto, Terra LUNA collapse, big exodus of the retail client base. I mean could it get any worse? The pundits love to say this is the end. It is not, in fact Bitcoin, Ethereum, Cardano, and other projects are all still here."
Terry added:
"I would say think of the last few months as industry cleansing. COIN was a good buy at $50. Since a lot of institutions are banned from buying cryptocurrency directly, COIN might be the only play for them. COIN is a broad proxy for the cypto market; from this point forward COIN and BTC will be a mirrored chart."
Mikkel Mørch, Executive Director at Digital Asset Investment Fund ARK36, commented:
"While small and retail investors have been virtually shaken out of the space over the past few months, institutions are now making a comeback. Evidently, big players like BlackRock see neither the recent slump in prices nor the waves of bankruptcies among crypto companies as evidence that it's over for cryptocurrencies or that there is something fundamentally wrong with this asset class."
Morch added:
"Because of a much longer investment horizon than retail, institutional investors aren't scared of short-term volatility and focus on the long-term growth the cryptocurrency market is bound to experience. Importantly, Coinbase's partnership with BlackRock provides yet another entry point for institutions to meaningfully engage with the crypto space. As the infrastructure for institutional investors to place their bets on digital assets grow, so will their involvement in this market. Crypto is simply inevitable at this point."