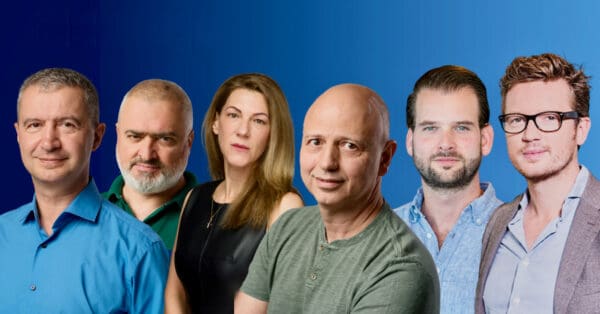 Symbid, one of the earliest European investment crowdfunding platforms, has been acquired by a relatively new provider SeedBlink, according to a company statement. The terms of the deal were not disclosed. SeedBlink did share that they approached around 30 different firms before deciding on acquiring Symbid.
Seedblink is a Bucharest, Romania-based operation with pan-European aspirations. Launched in 2020, SeedBlink reports more than 12,000 investors that have funded 60 different companies from 12 different countries. SeedBlink promotes its "co-investor" approach where institutional participants back firms, and smaller investors may join in a funding round.
SeedBlink's stated mission is to create an "efficient investment infrastructure for individual and institutional investors to work together to fund innovative European technology companies."
Symbid was founded in 2011 by a group of individuals that understood the potential of online capital formation as funding leveraged the internet to match money with early stage private firms. At one point, Symbid was listed on OTC Markets foreshadowing global ambitions. In the first ten years of operation, approximately €35 million was originated for 180 private firms pitching convertibles and equity. But the relative newness of the concept and fragmented regulatory ecosystem made execution challenging for the Dutch company. Today, years later, regulations are becoming more harmonized and issuers have become more comfortable with raising capital online.
The two companies combined report having raised more than €110 million.
In a company statement, SeedBlink said that Symbid aligned with a key aspect of their ambitions – individual investors and institutional money working together to fund young firms. SeedBlink anticipates that by acquiring a Netherlands-based operation, this will accelerate their European goal of consolidating and creating a platform to provide access to capital for tech firms at all stages.
Ionuț Pătrăhău, Managing Director & Corporate Development at SeedBlink explained that both companies have made a name for themselves in providing private investors with unique opportunities to invest in European startups. He described the acquisition as a "natural move," anticipating more consolidation in the coming months.
"Innovation is driving the new economy, and the combination of SeedBlink and Symbid will support portfolio diversification and investment infrastructure, putting together both east and the west advantages," said Pătrăhău. "Benelux is on everyone's mind as it remains a strong tech region in Europe thanks to the presence of top tech cities, wealthy countries, a strong government presence, and a well-connected and educated workforce."
Symbid co-founder Robin Slakhorst shared that they believe Europe needs more tech innovation to become more competitive on the global stage.
"Bold founders need to be financed with sufficient capital to fuel those ambitions, and individuals need professional and structured access to these venture opportunities. The combined forces will help us lead the entrepreneurial ecosystem, by offering a unique digital financing infrastructure, a secondary market and a fast network of professional investors co-investing with individuals throughout Europe."
Slakhorst will become a consultant to the merged entity and Robbin Hoogstraten will become the Country Manager of Netherlands, SeedBlink. Steve Slakhorst will become a member of the product management team.
SeedBlink stated that in the near future, the Symbid team will continue to lead the investment efforts in Benelux while predicting that  Symbid investors will benefit from new opportunities and gain access to pan-European investment opportunities through greater coverage and resources. By the end of the year, offerings, tech and investor services are expected to be aligned.
In 2023, new tools and features will be introduced, including follow-on offerings, a secondary trading platform, portfolio management tools, and more.
The "Symbid division" is expected to complement SeedBlink's strategy of investing in pure technology firms and act as a co-investor alongside institutional investors in such opportunities.
In November 2021, the European Union approved pan-European investment crowdfunding rules (ECSPR) that enable firms to raise up to €5 million across all member states. This is expected to fuel growth in online capital formation in Europe while creating opportunities for industry consolidation. The new rules will also aid the development of a more risk driven, innovation-focused European economy – one that provides greater access to retail investors to promising private firms. SeedBlink said that it expects to be approved to become an approved ECSP by the end of 2022.
SeedBlink indicated that it continues to seek out potential acquisition targets in Europe while plans are established to open multiple new offices, including an address in France. More acquisitions may take place in 2023.