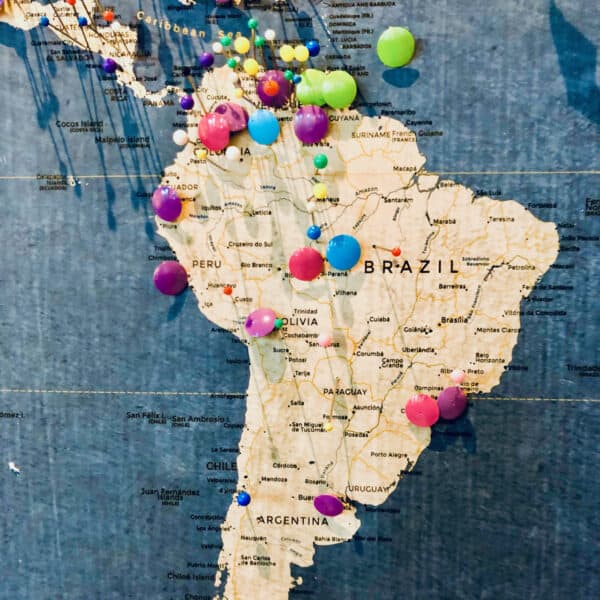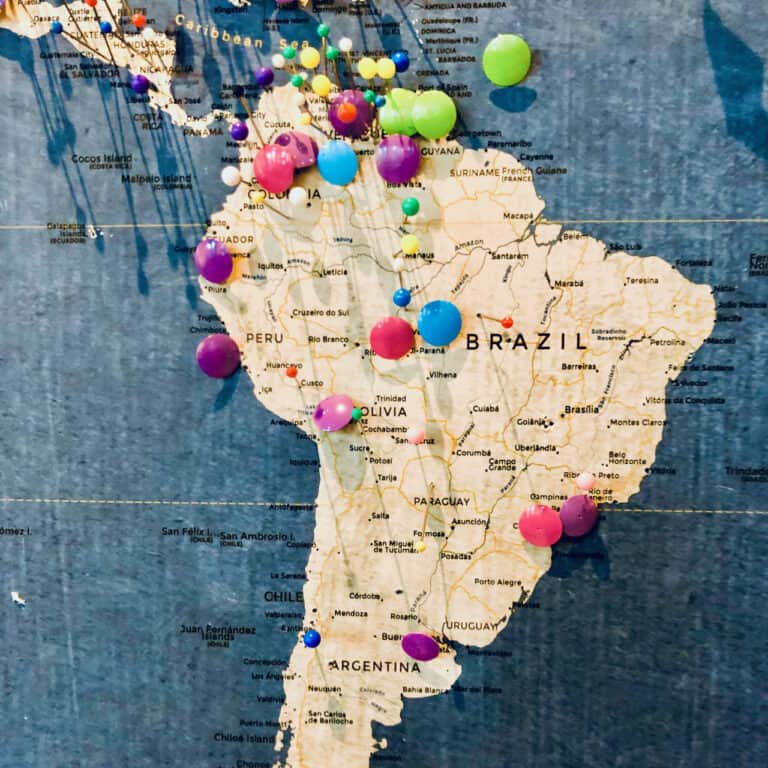 Inflation continues to rise globally, especially across Latin America where hyperinflation afflicts many countries. Could Bitcoin and the emerging digital token economy be the answer?
Across Latin America, a story of inflation and ineffective central bank policy is the order of the day.
In Mexico, a record interest rate hike from the country's central bank has signaled more financial pain is on the way with annual inflation in the country at a 21-year high.
Brazil recently hiked its interest rate as well.
Peru's central bank is expected to raise its key interest rate as the fastest inflation in 25 years fuels social tension. There is seemingly no end in sight to skyrocketing inflation. Food and fuel are too expensive for most families, and there is significant inequality between the rich and poor.
Argentina, for example, has the third largest economy in Latin America yet has an annual inflation rate of above 60 per cent. Many economists surveyed by the central bank forecast year-end inflation to reach 90 per cent. This rapid spike in extreme inflation, or hyperinflation, can be caused by multiple factors, including government overspending.
Latin America relies heavily on foreign currency to lock in the value of local currencies, and in particular, the US Dollar, which has long been the most desired foreign currency. However, there are high taxes on currency exchange and limits on how much US currency people can buy, such as Argentina's restrictive US$200 a month. Ultimately, buying the US Dollar provides a very meek solution to hyperinflation.
As a consequence, stablecoins pegged to the US Dollar and Bitcoin have proven to be attractive solutions. Distrust of traditional financial institutions and concerns over the safety of savings stored in banks has made people receptive to stablecoins and Bitcoin. Increasing numbers of people in Latin America are using these financial tools as a means of payment and as a store of value.
According to a recent Bloomberg News article,  Argentina's central bank banned the purchase of cryptocurrencies via the nation's banks. The ban also includes assets whose returns are determined by the fluctuations of cryptocurrencies, according to Bloomberg News. This is not unique to Argentina. Countries across the region have enforced prohibitive measures against the use of cryptocurrencies.
Inclusion – and protection
Despite sitting on the world's largest proven oil reserves, resource-rich Venezuela has faced sanctions that have crippled its economy and completely devalued the currency. This has forced citizens to consider alternative financial systems. According to a MasterCard New Payments Index 2022 study,
"Venezuela has one of the highest rates of cryptocurrency usage in the world, placing third on our Global Crypto Adoption Index, as many Venezuelans rely on cryptocurrency to receive remittances from abroad and preserve their savings against hyperinflation."
Venezuela also has one of the highest rates of peer-to-peer usage of cryptocurrencies, with many Venezuelans living abroad sending money to their home country. Though cryptocurrency is volatile, digital tokens such as stablecoins can hold better value than many of Latin America's unstable currencies and provides an alternative means of financial inclusion and protection.
Bitcoin (Specifically) – Why are Latin Americans so interested?
So why are Latin Americans turning to Bitcoin?
Many simply want to lock their money into an asset that functions as a store of value. Latin Americans hold more trust in Bitcoin, a cryptocurrency that has a finite supply.
An Americas Market Intelligence report found that "crypto penetration" in Argentina had reached 12 per cent, double the rate of many other Latin American countries, as Argentines appear to be adopting crypto at a faster pace due to inflation.
Overall, distrust of government is fueling a desire in Latin America to seek out an alternative store of value. CoinDesk reported that stablecoin buys in Argentina grew up to three times the usual transaction volume following the resignation of its Minister of Economy, Martin Guzman.
According to Bloomberg News and Central Banking, Argentina's central bank faced various issues with its foreign currency reserves including speculation about its depletion.  Argentina is also running out of foreign currency reserves. This could hinder imports and make it harder to lock value into foreign currencies such as the US Dollar. As cheaper energy prices also offer unique opportunities for Bitcoin mining, Latin America's interest in Bitcoin continues to rise.
Opportunities for Latin America's Unbanked
With so many people financially excluded and unbanked in Latin America, the region is ripe for cryptocurrency disruption. El Salvador became the first nation in the world to make Bitcoin legal tender and it has continued to roll out innovative financial programs that promote cryptocurrency education and  adoption.
With so many people financially excluded and unbanked in Latin America, the region is ripe for cryptocurrency disruption
Almost half of the people in the Latin American region lack a bank account, according to the World Bank. Still, most of the unbanked have access to a mobile phone. Cryptocurrency can help these people obtain access to banking services on mobile and handheld devices.
The adoption of cryptocurrency is hampered as it is still not a technology that everyone can obtain access to across Latin America. New financial products that make crypto adoption more accessible will help onboard more Latin American users. For example, the growing usage of Bitcoin in Argentina has led to the development of widespread Bitcoin ATMs across the country and innovative spaces such as the Crypstation Cafe, where customers pay for their coffee and pastries in crypto.
The Future of Crypto in Latin America
Where politicians and governments have struggled, cryptocurrency offers many possibilities for Latin America and its future economic growth. There is a clear desire for virtual assets and tokens, especially among the financially excluded and unbanked.
Bitcoin and the digital token economy represent a beacon of hope for the people of Latin America who believe in a more equitable financial future.
Bitcoin and the digital token economy represent a beacon of hope for the people of Latin America who believe in a more equitable financial future
---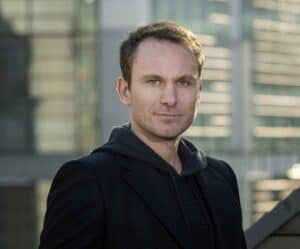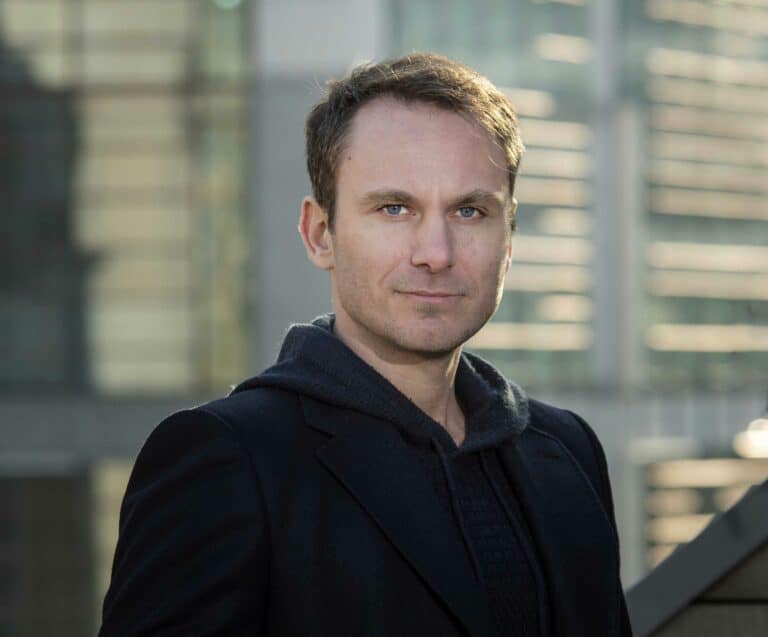 Paolo Ardoino, is CTO of Bitfinex, a crypto marketplace, and Tether – the issuer of the world's largest USD stablecoin by market cap. Ardoino joined Bitfinex at the beginning of 2015 and is now developing & managing core parts of the Bitfinex backend.  He is a 2008 graduate of Genoa's Computer Science University.

Sponsored