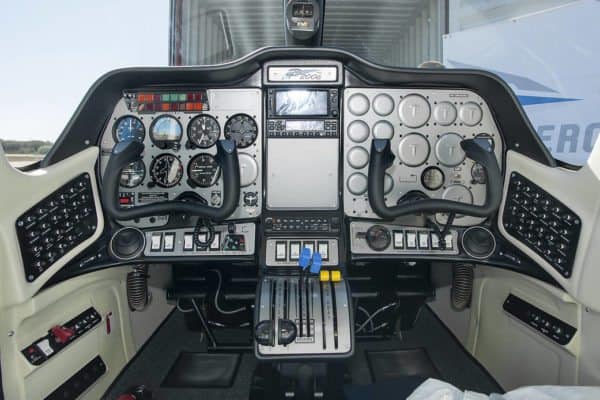 Ageras Group, based in Denmark, recently raised €35 million from CIBC Innovation Banking, according to a corporate statement.
Ageras, launched in 2012, has broadened its services over time and now provides a "financial cockpit" for small businesses, including banking accounting, invoicing, payroll, and more.
CIBC Innovation Banking recently announced that it has provided €35 million in growth capital financing to Ageras to accelerate the Copenhagen-based company's strategic acquisitions pipeline and to expand its suite of software tailored to the demands of small businesses.
Rico Andersen, Ageras co-founder and CEO, said the funding would help them focus on their mission of acquiring companies that can enrich their "one and done financial cockpit" for SMEs:
He added that in the last year, they've acquired and added three companies to their product offering.
Now, with CIBC Innovation Banking's €35m investment, they'll look "to buy more, especially companies that have developed best-in-class products that either cement our position in one market or add mission-critical features that we can offer to all existing customers."
Ageras is also backed by Investcorp, Rabo Frontier Ventures (Rabobank), and Lugard Road Capital (Luxor Capital), among others.
Ageras Group provides Fintech software that powers payroll, banking and accounting services of more than one million small businesses across Europe and North America.
Our conversation with Martin Hegelund is shared below.
Crowdfund Insider: You've noted that Ageras is a financial cockpit currently being utilized by over one million SMEs across Europe and the U.S. What are some of the features that you offer to consumers?
Martin Hegelund: We want to simplify running a business, enabling freelancers, small mom and pop shops, and other small businesses to focus on their products and customers and reduce the time and energy spent on admin tasks. Depending on which country our customer is based, we offer invoicing, expense management, accounting, payroll, automated tax return generation, business banking, and financing.
We try to make our software as intuitive, automated, and simple as possible, but sometimes you just want to be completely hands-off. In that case, we have an integrated online marketplace where you can find an accountant or CPA.
Crowdfund Insider: Could you please highlight some of the features that set you apart from your competitors?
Martin Hegelund: It varies from product to product, but we offer something unique (a common denominator in all our products): the ability to use our software even if you are a non-professional. Some of our competitors are either only targeting accountants, or they have limited features targeting the only DIY segment.
In that case, the customer will need to use another tool if, at some point, they need more features or they'll need to hire an accountant to be able to comprehend everything. We like to work with – not against – accountants, ultimately serving the end-customer.
Crowdfund Insider: You just completed your third acquisition within the last 12 months and raised close to $110M in a series of funding since the beginning of 2021.
How do these acquisitions help with your overall growth strategy and what are your plans with the funds you've received?
Martin Hegelund: We believe that focused teams build better products. If we wanted to build everything in-house, there would be execution risk and a longer time to market. Therefore we like to find teams that have already built an amazing product that customers love, and we integrate those products into our existing offering.
Sometimes it is very market specific, such as Kontist (the German SME Neobank we just acquired), where they have built an incredible product exclusive to German businesses – but could also be a core feature that all businesses, regardless of geography, could benefit from. Ultimately, our war chest will be used to 'complete' our ecosystem so we can have a full offering in our core markets – Western Europe and the US – by building and acquiring great products.
Crowdfund Insider: How do you see the company and the industry in the future ahead?
Martin Hegelund: In a world filled with deep API integrations (between platforms, open banking, and much more), it will become increasingly important to be the "platform of choice" from a customer POV. One relevant hurdle to overcome is seeing where consumer loyalty will continue to lie: come Monday mornings, will consumers first check their business software (like an accounting/ERP solution) or the bank?

If you could review your balance, recent transactions, corresponding receipts, and even pay your bills through accounting software, why would one ever need to log in to their bank?

We predict that a lot of features and services will be commoditized as integrations get deeper, and as we move towards "super-app" status, it will become most important to own the customer relationship. With high customer acquisition costs within the world of fintech, we think this creates interesting opportunities for platforms that already have customers but want to embed fintech into them — which is probably why there are rumors that Twitter and Pinterest are moving into payments.

Sponsored