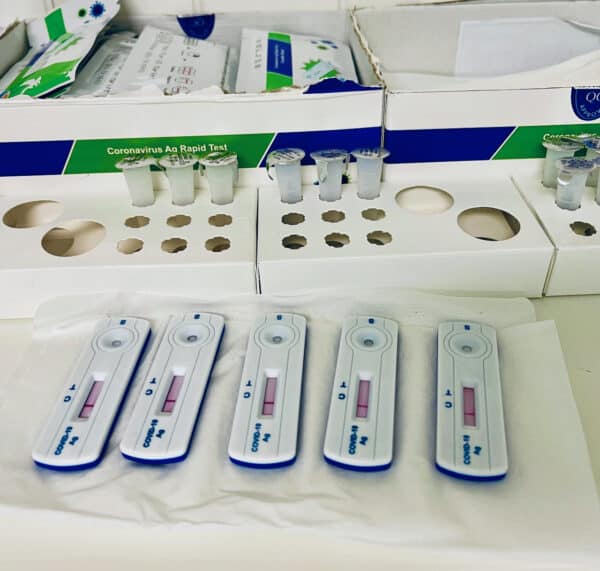 SaNOtize has raised $24 million in Series B funding in a rojnd led by global investment crowdfunding platform OurCrowd and Horizons Ventures. The Agricultural Bank of China International also participated in the funding round.
OurCrowd enables accredited investors to gain access to unique venture capital offerings – typically alongside other VCs. The SaNOtize website indicates that investors are still be accepted to fund the company.
SaNOtize, which has raised capital from OurCrowd before, has developed a treatment for COVID-19 in the form of a nasal spray that has shown promise.
SaNOtize is in the midst of pursiung Phase 3 clinical trial for COVID-19 prevention and enhancing the clinical development of its other nitric oxide-based therapeutics. SaNOtize's Nitric Oxide Nasal Spray (NONS) has been clinically shown to treat COVID-19 in high-risk adult patients and to prevent infections when used immediately after known exposure to SARS-CoV-2.
NONS is currently authorized for use in countries throughout Europe, the Middle East, and Asia.
Gilly Regev, PhD, SaNOtize co-founder and CEO, said their clinical and observational studies show that NONS is safe and effective both for treatment and preventing COVID-19. This includes more recent iterations too – like Omicron.
"We look forward to expanding our clinical research and working toward regulatory approval in the United States and Canada."
The company reports that in a recent Phase 3 study, NONS shortened the time to negative PCR and demonstrated a reduction in SARS-CoV-2 viral burden in high-risk COVID-19 patients by 94% and 99% within 24 and 48 hours of treatment, respectively. These results are similar to the Phase 2 trials.
Frances Kang, Portfolio Curator, Horizons Ventures, who was recently appointed to the SaNOtize board of directors, said they are excited about SaNOtize's Nitric Oxide Releasing Solution platform technology which is expected to bring a highly affordable and effective treatment as well as prevention.
OurCrowd CEO Jon Medved, noted that NONS continues to gain traction globally, including in Israel.
"Almost every week, a colleague or collaborator in the field brings up the significant global unmet need, and we acknowledge together the potential NONS has in protecting communities across the world from COVID-19."
NONS is currently sold as a medical device under the brand name VirXTM in Thailand, Hong Kong, and Singapore and as a medical device under the brand name of enovid in Indonesia, Israel, and Bahrain.
In India, NONS received an emergency use approval by the Central Drugs Standard Control Organization (CDSCO) for treatment of adult patients with COVID-19 who have a risk of progression of the disease. It is registered as a Class I medical device and under CE mark in the European Union.
NONS is not yet approved for sale in Canada or USA, but SaNOtize is in discussions with regulatory authorities in both countries.
Have a crowdfunding offering you'd like to share? Submit an offering for consideration using our Submit a Tip form and we may share it on our site!