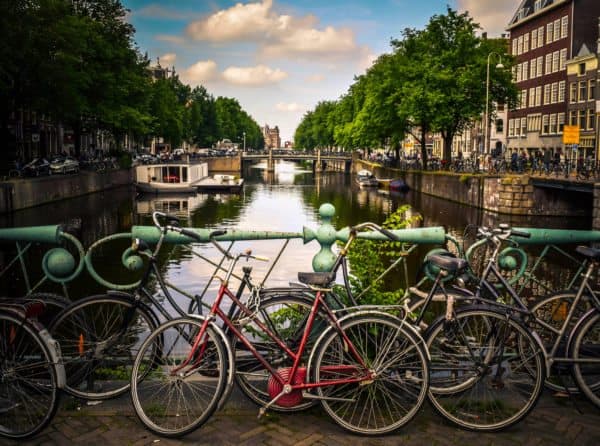 Lendahand, a Netherlands-based, mission-driven securities crowdfunding platform, has been approved to offer investments across the EU under the European Crowdfunding Service Providers Regulation (ECSPR). Lendahand notes that it is the first Dutch platform to receive approval, and as far as we are aware, it is the second platform to receive approval under ECSPR.
This past June, Lendahand announced that it had acquired struggling French platform Babyloan, and thus it is well positioned to pursue securities offerings around Europe.
The new EU regulation, which went into effect in November of 2021, enables platforms to raise up to €5 million across all member states. Prior to this new regulation, an issuer and platform had to adhere to national rules of European member states. The rule change has been heralded by some as transformational for European online capital formation, even while certain challenges remain.
Under ECSPR, a platform must receive approval from the relevant national authority to pursue pan-European crowdfunding. Lendahand was approved by the Dutch Authority for Financial Markets (AFM or Autoriteit Financiële Markten). In a blog post, Lendahand noted that previously it had operated under a MiFID license (since 2016). This enabled them to offer cross border securities, but with the caveat they must be approved within each country – a process described as "cumbersome and lengthy."
Lendahand co-founder and CEO Koen The commented on the approval explaining that it will enable them to recruit more investors and enable more investments:
"It brings us one step closer to our goal of closing the funding gap for underfunded SMEs," said The. "We will be able to offer a service where investors' funds are automatically reinvested in pre-selected projects. It's a functionality we're currently working on."
The has a background in traditional finance including as an executive at Goldman Sachs and an assistant VP at Barclays Capital.
Lendahand has a mission to "fight poverty in emerging markets by investing in people and businesses." As part of its missions statement, the platform explains:
"Small and medium-sized enterprises in these countries play a crucial role in creating economic growth and better living conditions. Therefore, these companies need reliable and affordable financing."
As a crowdfunding platform, Lendahand combines social impact with financial return in a sustainable way that benefits everyone. By investing on our platform, you can provide ambitious companies in emerging markets with the financing they need to create jobs, innovate new solutions, and grow their businesses. Ultimately, this can improve the socio-economic status of the people in emerging markets."

Lendahand reports that it has helped to raise approximately €132 million since inception. The funding is said to have provided capital to almost 3000 projects, creating over 10,000 jobs. About 35% of funded businesses are owned by women.

A debt-based platform, Lendahand provides loans to SMEs and entrepreneurs in developing countries with investors able to participate with just €50. While intrinsic risk is associated with any investment, Lendahand works to mitigate some of the risks by upfront due diligence as well as via local partnerships. Lendahand charges borrowers an interest rate of around 1% to 3% per month.

Platforms seeking to operate under the new European rules have until November 2023 to be regulatory compliant. This date was originally set for November 2022, but due to certain European countries having issues fulfilling requirements, the EU extended the deadline for one year.

UK-based online investment platform Crowdcube was the first provider to receive European approval under Spanish rules. It quickly listed the first pan-European securities offering. Many other platforms are working to gain approval in the coming months.

Sponsored