MAS Supports Digital Asset Innovation, No Ban on Crypto Trading but Seeks to Limit Retail Access
Singapore is a top global Fintech hub and the leading Asian center for innovation in financial services. The Monetary Authority of Singapore (MAS) has long aided the digitization of financial services by maintaining a supportive approach to change, albeit with protections in place.
Today, Ravi Menon, Managing Director of MAS, delivered a speech that clarifies the regulators' perspective and approach to digital asset innovation.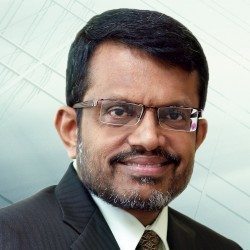 In brief, MAS is very supportive of digital assets (or crypto) and tokenization. Menon notes that a digital asset is anything represented by a digital (as opposed to analog or paper) form like securities, cash, or real property (art, real estate, etc.). As the digital asset ecosystem has evolved, this typically means assets are managed on distributed ledger technology or blockchain.
Menon stated that "this digital asset ecosystem is where MAS sees strong potential and is actively promoting."
Cryptocurrencies, on the other hand, have emerged as a highly speculative marketplace where these assets may be used as a method of exchange or hold other features. Yet, too frequently, crypto pricing often has little to do with "any underlying economic value related to their use on the distributed ledger," according to Menon.
MAS seeks to "strongly discourage and seeks to restrict" speculation in crypto.
While developing a responsible digital asset ecosystem in Singapore is core to their mission, mitigating risk for retail investors is something they have been doing and will continue to pursue by warning consumers and discouraging crypto trading. Meno said that MAS is currently considering further actions to limit "consumer harm."
This may include:
"Adding friction" or making it more difficult to access crypto trading for retail
Incorporating suitability tests, restricting the use of leverage and credit for crypto trading
As for banning access, MAS does not believe this will work as the "cryptocurrency world is borderless."
Menon added that crypto is "fraught with risks of market manipulation" and abused by users for "illicit transactions."
MAS's approach aims to create one of the most "conducive and facilitative jurisdictions for digital assets" while simultaneously being one of the strictest jurisdictions when it come to retail investment in crypto.
CI received a comment from Sean Lee, a Senior Advisor at the Crypto Council for Innovation. Lee is based in Hong Kong.
Lee said  that MAS views retail participation in crypto as risk by does not believe legislation is required and "enforcement doesn't come first."
"Regulation should not stifle innovation, nor should innovation ignore regulation," stated Lee. "Risks should be categorized and considered separately and independently (money laundering vs cyber vs consumer protection). International engagement with other jurisdictions is important as blockchain and crypto networks are inherently global and country specific restrictions can only go so far. The licensing regime will continue to be stringent but more international players are expected to receive approval."
Lee added that DeFi is part of the future and will co-exist with TradFi and Singapore views crypto as "fundamental to growth."

"As a jurisdiction considered neutral to both the US and China, Singapore leads the APAC region when it comes to comprehensive crypto regulations. Native network tokens are mostly recognized as Digital Payment Tokens (DPT) under Payment Services Act (PSA), as opposed to a blanket securities or commodities designation in other jurisdictions."

The speech by Menon is available here.

Sponsored