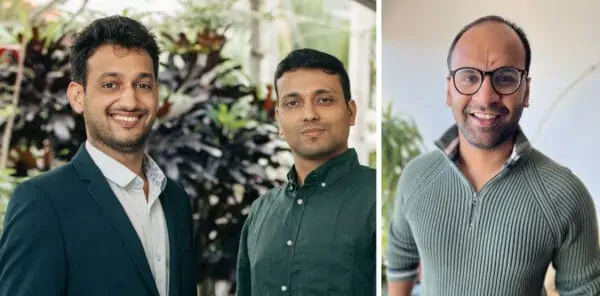 Machine learning (ML) startup TrueFoundry has raised USD$ 2.3 million in Seed funding led by Sequoia India, and SE Asia's Surge with the participation of AngelList co-founder Naval Ravikant and Eniac Ventures.
Other angel investors include Deutsche Bank Global CIO Dilip Khandelwal, Head of GitHub India Maneesh Sharma, Greenhouse Software CTO Mike Boufford and Kaggle Founder Anthony Goldbloom.
TrueFoundry is a developer platform that seeks to help startups deploy and monitor ML models "at the speed of big tech companies" – in hours instead of weeks. The new funding is expected to be used to expand its specialized tech team and boost product development.
TrueFoundry says ML possesses immense opportunities for businessses but developing and launching ML services take a lot of time, requiring a lot of engineers and data scientests. Because of these challenges, almost 90% of ML models do not end up in production, and the ones that make it –  half (50%) will fail due to the absence of monitoring systems.  While large companies can bridge this gap by deploying it is less feasible for smaller companies and startups to commit such high investments while building their companies.
TrueFoundry aims to automate repetitive tasks in the ML pipeline such as infrastructure and deployments so data scientists and ML engineers can focus on higher-value, more creative tasks.
Nikunj Bajaj, co-founder and CEO of TrueFoundry, stated:
"TrueFoundry was born out of the idea that no business – big or small – should miss out on the opportunities of machine learning. With our automated platform, data scientists and engineers are able to deploy machine learning models at the speed and maturity of big tech, cutting their production timelines from several weeks to a few hours. Data is the new oil and we want to enable companies to use machine learning faster and generate greater business value. Our investors and team share the belief that TrueFoundry is paving the way for innovation that will propel businesses for the future ahead, and their participation in our pre-launch funding is a great testament to that."
TrueFoundry is described as platform agnostic and easily integrates with existing stack for seamless implementation.  TrueFoundry's platform is said to enable ML teams to be 10x faster as a result.

Headquartered in the USA, TrueFoundry was founded in June 2021 by Abhishek Choudhary, Anuraag Gutgutia, and Bajaj. Abhishek and Nikunj are experienced software and ML engineers who have witnessed, built and scaled large engineering systems at Facebook.  During their time at Facebook, the co-founders recognised the hurdles for smaller companies in building and deploying ML models. This led to the founding of TrueFoundry.

Sponsored