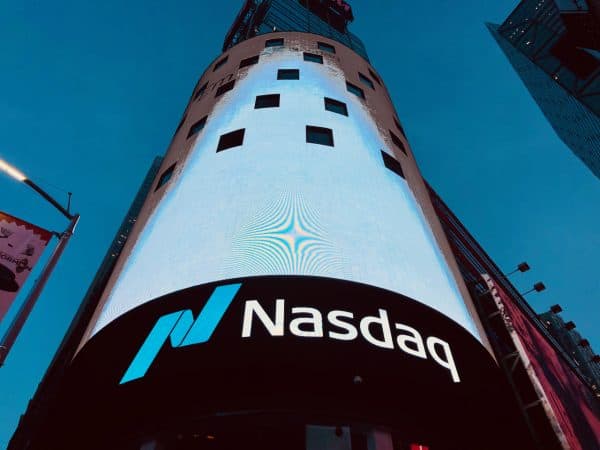 Nasdaq Inc is reportedly placing a major bet on the crypto market, with the introduction of a digital assets unit that's aimed at attracting institutional investors.
The new division, called Nasdaq Digital Assets, will aim to provide custody services for crypto-assets, such as Bitcoin (BTC) and Ethereum (ETH), potentially having the business compete with companies like Coinbase, Fidelity Digital Assets and  Gemini – which also provide similar types of products and services.
Nasdaq has reportedly appointed Ira Auerbach, a Gemini exec, in order to lead the new division.
The Nasdaq stock exchange has also further expanded its anti-financial crime tech in order to detect and combat money laundering, fraudulent activities as well as market abuse issues. This, according to an update from Reuters.
The cryptocurrency market is currently experiencing significant volatility with digital asset prices dropping even more. This has led to some of the largest industry participants laying off many workers in order to lower operational costs.
During this market crash (which has impacted traditional financial markets as well), the Bitcoin (BTC) price has fallen around 60% in 2022. These huge losses have forced firms like  Celsius Network and Voyager Digital Ltd to file for bankruptcy.
As covered earlier this year, Anchorage Digital, a regulated digital asset firm and the first digital asset bank, has been chosen as the core custodian for the Nasdaq Crypto Index (NCI), according to a company post.
Anchorage states that it was selected due to its ability to manage billions of dollars in digital assets and the fact that institutions can immediately trade positions with some of the fastest SLAs in the industry.
Diogo Mónica, President and Co-Founder at Anchorage Digital, said (earlier this year):
"We're proud to provide custodial support for Nasdaq's flagship digital asset index offering. Anchorage was built to enable institutional investment in digital assets, and Nasdaq's Crypto Index provides a trusted on-ramp."
The NCI tracks the crypto ecosystem with the performance of a diverse basket of traded digital assets including Bitcoin (BTC), Ethereum (ETH), Litecoin (LTC), Chainlink (LINK), Uniswap (UNI), Bitcoin Cash (BCH), Stellar Lumens (XLM), The Sandbox (SAND), Axie Infinity (AXS), and Filecoin (FIL).
NCI was introduced in February 2021 as Nasdaq's first digital asset index providing a benchmark for institutional investment.