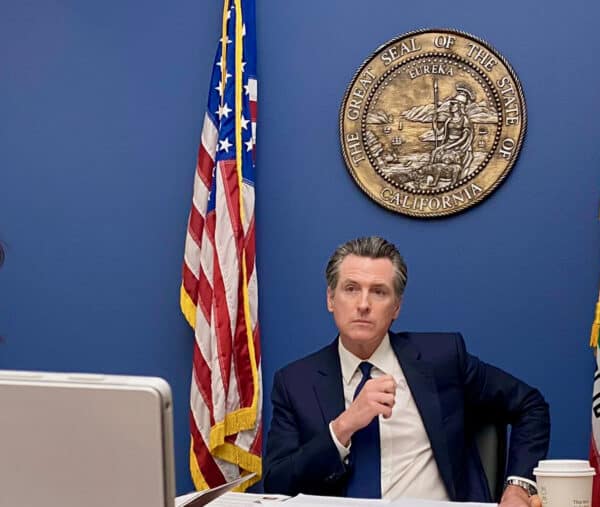 California state legislation focusing on cryptocurrency has been vetoed by Governor Gavin Newsom. The bill,  A.B. 2269, had passed the California Assembly and was presented to the Governor on September 12, 2022. The legislation was vetoed this past Friday (September 23, 2022).
The Governor published a letter addressed to the California Assembly on the day he decided to axe the bill claiming it was premature to create a licensing structure, especially in light of forthcoming federal action – referencing the Biden Administration's Executive Order on digital assets – which seeks to create a comprehensive approach to issues such as stablecoins. Earlier this year, Newsome announced his own Executive Order that sought to build upon the federal policy. At that time Governor Newsom said:
"California is a global hub of innovation, and we're setting up the state for success with this emerging technology – spurring responsible innovation, protecting consumers, and leveraging this technology for the public good. Too often government lags behind technological advancements, so we're getting ahead of the curve on this, laying the foundation to allow for consumers and business to thrive."
As was previously reported, the Blockchain Association had slammed the legislation as shortsighted adding "unhelpful restrictions that would impede crypto innovators' ability to operate." The end effect of the bill if it had been signed into law would have been to push crypto innovators out of California – a state that is already in the midst of a mass exodus due to high taxes, rising crime, and other state-wide challenges.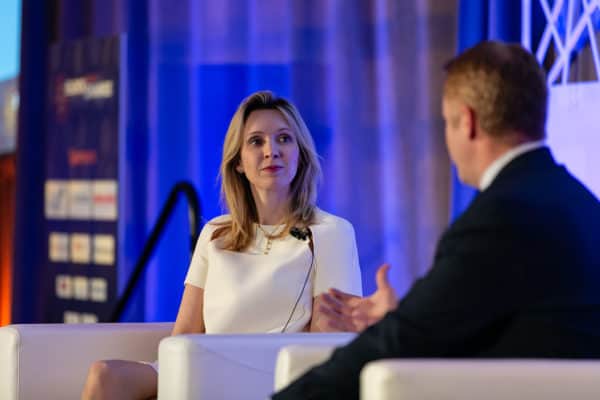 Following the news the bill had been vetoed, the Blockchain Association issued a statement from Executive Director Kristin Smith, thanking Governor Newsome for his decision:
"… Assembly Bill 2269 … threatened to choke innovation and stop California's burgeoning crypto industry in its tracks. As the crypto industry's leading trade association, we were proud to draw attention to this issue and spearhead efforts to encourage this misguided bill's veto. By vetoing this bill, and remaining true to the spirit and intent of Governor Newsom's Executive Order N-9-22, California's status as a crypto innovation leader remains a shining example for the rest of the country."
A.B. 2269 sought to require an individual or entity to gain a money transmission service license to operate in the sector:
"This bill would, among other things, authorize the department [Department of Financial Protection and Innovation] to conduct examinations of a licensee, as prescribed, and would require a licensee to maintain, for all digital financial asset business activity with, or on behalf of, a resident for 5 years after the date of the activity, certain records, including a general ledger posted at least monthly that lists all assets, liabilities, capital, income, and expenses of the licensee.
This bill would authorize the department to take an enforcement measure against a licensee or person that is not a licensee but is engaging in digital financial asset business activity with, or on behalf of, a resident in any of certain instances, including the licensee or person materially violates the provisions of the bill, a rule adopted or order issued under the bill, or a law of this state other than the bill that applies to digital financial asset business activity of the violator with, or on behalf of, a resident. The bill would prescribe certain civil penalties for violations of its provisions."
Some had described the bill as similar to the New York Bitlicense which is required for all digital asset providers operating in the state.
Governor Newsome added that a "more flexible approach is needed" to keep up with the evolving technology while noting that a new regulatory regime is a costly undertaking, requiring tens of millions of dollars. Newsome said he was committed to working with state officials to "achieve appropriate regulatory clarity once federal regulations come into sharper focus for digital assets." He said he wanted to ensure California remains a competitive place for companies to innovate and invest.
While the veto is a win for firms based in California, the regulatory environment in the US remains opaque as the White House seeks to encourage digital asset innovation, keeping the US as a leader in crypto, while ensuring consumer protection.  Several bills are circulating in Congress aiming to provide a new framework for crypto but the issue remains contentious.