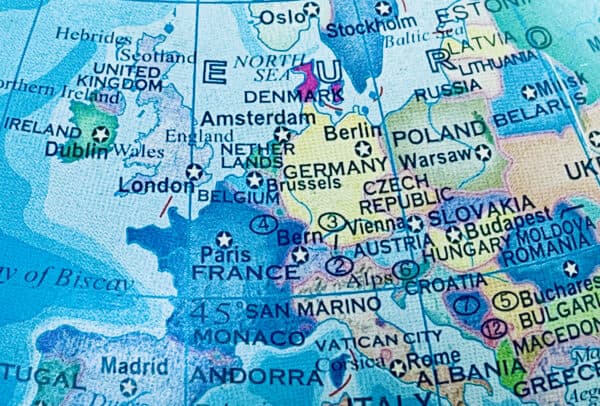 In a letter sent to the Chair of the Committee on Economic and Monetary Affairs of the European Parliament, the European Council said it approved of the Parliament's position on the Markets in Crypto Assets (MiCA) directive as it stands and it will be adopted if the language remains the same.
The European Council is a group of EU leaders to set the EU's political agenda. It represents the highest level of political cooperation between EU countries. The makeup of the Council includes the heads of state or government of the EU member states, the President of the European Council, and the President of the European Commission. Thus its endorsement is a powerful indicator of an agreement.
MiCA is the legislation that aims to define digital assets or crypto assets for the European Union. It is anticipated that adoption of blockchain technology will lead to more economic growth as well as job creation. At the same time, policymakers recognize the importance of setting out rules for digital assets that may align with traditional assets (IE securities) while others "fall outside the scope" of financial services.
To quote the current document that emphasizes a need for pan-European rules:
"A dedicated and harmonised framework is, therefore, necessary at [the] Union level to provide specific rules for crypto-assets and related activities and services and to clarify the applicable legal framework. Such harmonised framework should also cover services related to crypto-assets where these services are not yet covered by Union legislation on financial services. Such a framework should support innovation and fair competition, while ensuring a high level of protection of retail holders and market integrity in crypto-asset markets. A clear framework should enable crypto-asset service providers to scale up their business on a cross-border basis and should facilitate their access to banking services to run their activities smoothly. A Union framework should provide for proportionate treatment of issuers of crypto-assets and crypto-asset service providers, thus allowing equal opportunities for market entry and ongoing and future development. It should also promote financial stability, the smooth operation of payment systems, and address monetary policy risks that could arise from crypto-assets that aim at stabilising their price in relation to a currency, an asset or a basket of such. While increasing protection of retail holders, market integrity, and financial stability through the regulation of offers to the public of crypto-assets or services related to such crypto-assets, a Union framework on markets in crypto-assets should not regulate the underlying technology. Union legislation avoids imposing unnecessary and disproportionate regulatory burdens on the use of technology, since the Union and the Member States seek to maintain competitiveness on a global market."
The language acknowledges that crypto markets are still small and do not represent a threat to financial stability.
The document is extensive at 380 pages and available here to download.