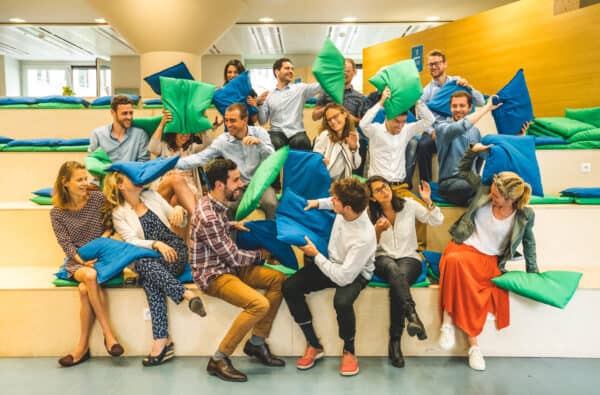 Spreds has become the first investment crowdfunding platform in Belgium to be approved under ECSPR [European Crowdfunding Service Providers Regulation] to provide pan-European crowdfunding. Spreds, founded in 2011, is authorised by the Belgian financial regulator FSMA.
In late 2021, the European Union approved new pan-European crowdfunding rules that allow issuers to raise money across all member states with a funding cap of €5 million. For a platform to engage in EU-wide offerings, they must first be approved by their national regulator. Spreds now joins a handful of platforms engaging in  European securities crowdfunding gaining access to a population of over 400 million.
In an interview with Le'Echo, Spreds CEO Charles-Albert de Radzitzky noted they were the first platform to be approved under national rules in 2017 and they are continuing to play a "pioneering role" in the securities crowdfunding marketplace will authorization under ECSPR.
Spreds describes itself as a SaaS platform providing tools for companies to raise capital online and continue to manage the securities offering including governance as well as shareholders. Spreds also promotes that VCs and other experienced investors participate in offerings alongside retail investors.
For Belgian taxpayers, a significant tax exemption is available as an investment in a startup entails a 45% tax reduction based on the amount of the investment. For more mature firms, the tax reduction is less. The tax benefit is capped at €100,000 so a reduction of €45,000 a year.
Offerings are open to anyone and, to date, approximately 270 companies have been funded.
Expectations are for many other platforms to become approved under ECSPR along with several US-affiliated operations.