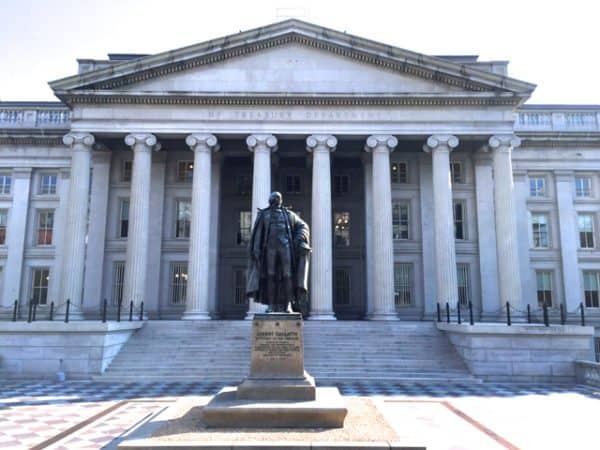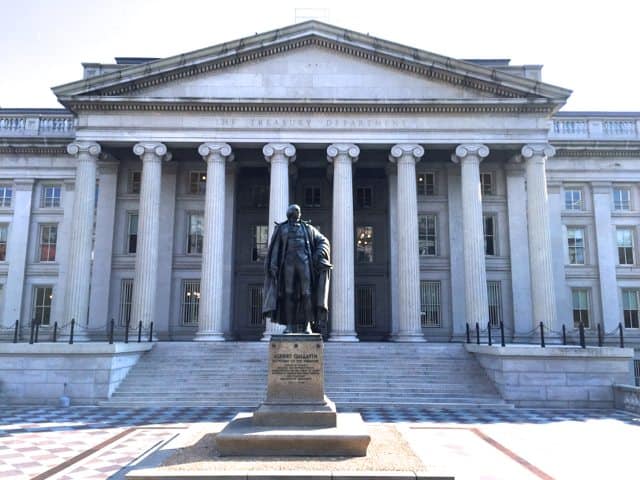 The US Department of Treasury has revealed two enforcement actions against the crypto exchange Bittrex. According to a statement issued by Treasury, Bittrex has settled for $24 million with the Office of Foreign Assets Control (OFAC) and for $29 million with Financial Crimes Enforcement Network (FinCEN). Bittrex is based in Bellevue, Washington and is currently ranked as the 26th largest crypto exchange in the world.
This is the first time OFAC and FinCEN have coordinated enforcement actions on a crypto exchange and represents OFACs largest action to date.
Treasury states that investigations by OFAC and FinCEN found apparent violations of multiple sanctions programs and willful violations of the Bank Secrecy Act's (BSA's) anti-money laundering (AML) and suspicious activity report (SAR) reporting requirements.
The action by OFAC and FinCEN is a warning to the entire crypto industry that must incorporate stringent rules and compliance in regard to BSA and AML and potential abuse by bad actors.  Crypto exchanges have been criticized for lax controls that can allow nefarious activity to take place and global regulators are cracking down.
OFAC Director Andrea Gacki said that when a virtual currency firm fails to implement effective controls, including potential sanctions avoidance, they can become a vehicle for bad actors that threaten US national security:
"Virtual currency exchanges operating worldwide should understand both who—and where—their customers are. OFAC will continue to hold accountable firms, in the virtual currency industry and elsewhere, whose failure to implement appropriate controls leads to sanctions violations."
Bittrex has agreed to pay $24,280,829.20 to OFAC to settle its potential civil liability for 116,421 apparent violations of multiple sanctions programs.

OFAC reports that Bittrex failed to prevent persons apparently located in the Crimea region of Ukraine, Cuba, Iran, Sudan, and Syria from using its platform to engage in approximately $263,451,600.13 worth of virtual currency-related transactions between March 2014 and December 2017.

OFAC claims that Bittrex has reason to know these individuals were located in regions subject to sanctions. At the time of the transactions,  Bittrex was apparently not screening this customer information for terms associated with sanctioned jurisdictions.

Regarding the FinCEN action, Bittrex has agreed to remit $29,280,829.20 for violations of the BSA's AML program and SAR requirements.

FinCEN is expected to credit the payment of $24,280,829.20 as part of Bittrex's agreement to settle its potential liability with OFAC.

FinCEN's investigation found that, from February 2014 through December 2018, Bittrex failed to maintain an effective AML program. Bittrex's AML program is described as failing to appropriately address the risks associated with its products and services, including anonymity-enhanced cryptocurrencies.

Bittrex failed to file any SARs between February 2014 and May 2017, a period of over three years.

Bittrex also failed to file SARs on transactions involving sanctioned jurisdictions, including transactions that were suspicious above and beyond the fact that they involved a sanctioned jurisdiction.

The enforcement actions taken against Bittrex will raise questions as to which crypto exchange or platform may be next. In the early days of many crypto operations, few restrictions were in place to guard against criminal activity. In recent years, crypto marketplaces have rushed to incorporate more rigorous controls.

Sponsored