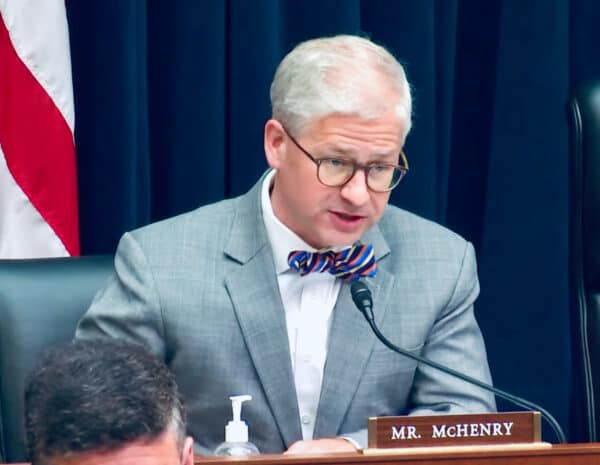 Republicans on the House Committee on Financial Services have sent a letter to SEC Chairman Gary Gensler criticizing his management of the securities regulator, specifically pointing to problems with proposed rules and receiving comments from the public.
Earlier this month, the SEC announced that it had re-opened the commenting period on multiple rulemaking endeavors due to a "technological error." The list of the proposed rules may be viewed here. During Gensler's tenure, the Commission has been criticized for rushing changes, and not allowing sufficient time for interested parties to provide feedback. At the same time, some have complained that certain proposals overlap – in a flood-the-zone strategy – making it difficult for impacted firms to provide a salient review.
The letter states:
"In announcing the technical glitch and reopening certain comment periods, the SEC identified eleven affected rulemaking releases still in the proposed rule stage. It did not cite any adopted final rules. Additionally, the announcement did not describe how the SEC determined which specific rulemaking releases were impacted by the glitch. Given the scope and magnitude of this technical error, we are concerned that comments for the proxy advisor rule may have been affected as well as other rulemaking releases not listed."
When the SEC revealed the error, it noted that the technological problem went all the way back to June 2021.
Led by Representatives Patrick McHenry and Bill Huizenga, and signed by other Republican Committee members, the members demand answers to several questions, including: "What was the process for determining whether a rulemaking release was impacted by the technical glitch? How was this process established? Was the entire Commission informed about the technical glitch prior to the SEC's announcement? Was the entire Commission involved in the establishment of the process?"
The letter may be viewed here. Republicans ask that the Commission responds to the inquiry by October 28th.
Most observers predict the House of Representatives will be taken over by the Republicans following the midterm elections. This means Committee leadership will flip to the Republicans. Expectations are for greater scrutiny of the SEC, which has also garnered criticism from certain Democrats regarding specific decisions, including policy decisions regarding digital assets.