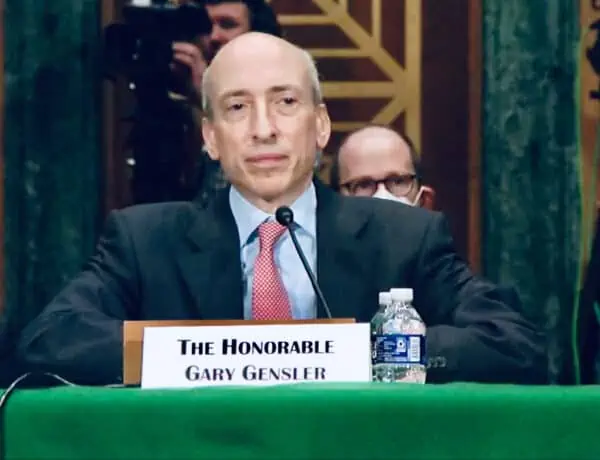 Last week, Senator John Hickenlooper sent a letter to SEC Chairman Gary Gensler criticizing the SEC's inability to provide bright-line rules on digital assets. One of the most interesting aspects of the letter is that it came from a Democrat Senator who is chastizing an individual from his own party. Senator Hickenlooper is a member of the US Senate Committee on Small Business and Entrepreneurship.
While Hickenlooper is not the lone Democrat that has become frustrated with the Commission's leadership, it is one of the most public examples of friction between the country's top securities regulator and a public official frustrated by the SEC's direction.
Senator Hickenlooper slammed Gensler's "applying the old rules to the new market," a common rebuttal amongst digital asset advocates. Senator Hickenlooper told Chair Gensler:
"…responsible financial innovation is enabled by providing clear rules-of-the-road to market participants; and investor confidence is built through stakeholder feedback. I write to urge the SEC to issue regulations for digital asset securities through a transparent notice-and-comment regulatory process."
The Senator acknowledged that some digital assets are securities, others are commodities, and some may be subject to an "entirely different regulatory regime." He called for immediate action by the Commission to pursue the following:
clarifying what types of digital assets are securities;
addressing how to issue and list digital securities;
determining what disclosures are necessary for investors to be properly informed;
establishing a registration regime for digital asset security trading platforms; and,
setting rules on how trading and custody of digital assets should be carried out.
During Chairman Gensler's confirmation hearings, there was bipartisan support for his nomination predicated on the belief his experience with Fintech, including distributed ledger technology, bode well for innovation in financial services. Yet this assumption now appears to be misdirected as the Chair has emerged as a formidable opponent to digital asset innovation, frequently declaring that all digital assets are securities (perhaps with the exception of Bitcoin). Meanwhile, the digital asset industry has long-desired rules that cater to the nuances of digital assets.
Most observers expect that little will be done at the Commission during Gensler's tenure with any changes in approach arriving from legislative action.
The letter authored by Senator Hickenlooper is available below.
---
Sen.-Hickenlooper-Letter-to-Chair-Gensler-on-Digital-Asset-Regulation-1

---
Sponsored