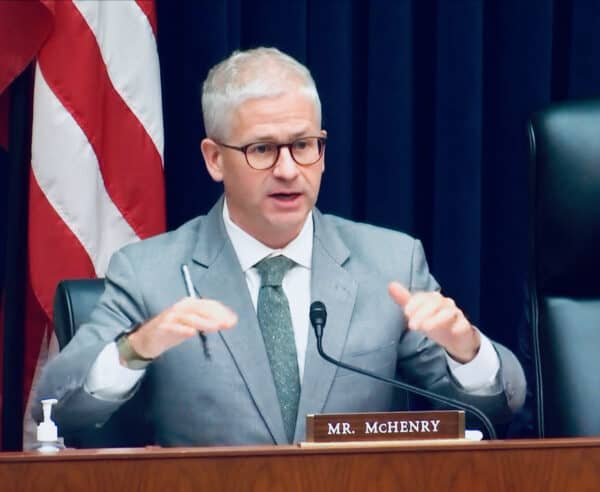 Representatives Patrick McHenry and Bill Huizenga have sent a letter to Representative Maxine Waters asking the Chair of the House Financial Services Committee to convene a hearing in November with SEC Chair Gary Gensler.
McHenry is the Ranking Republican on the House Financial Services Committee and is poised to take over the leadership of the Committee if Republicans regain the House following the mid-term elections. Huizenga is the Ranking Republican on the Subcommittee Committee on Financial Services on Investor Protection, Entrepreneurship, and Capital Markets.
The two Representatives are requesting a Hearing with Gensler following a critical report of SEC  management issued by the SEC Office of the Inspector General (OIG), as well as the acknowledged technical issue for receiving comments on proposed rule-makings by the SEC.
Gensler has been criticized recently for not appearing before the Committee, with the last time being in October of 2021.
The letter states:
"We write to request that you invite Securities and Exchange Commission (SEC) Chair Gary Gensler to testify before the full Committee next month. As you know, it has been more than a year since Chair Gensler last testified before the Committee, notwithstanding our repeated requests that he and/or the full Commission appear. The recently announced technical errors and workforce issues at the SEC, on top of the rushed, sweeping rulemakings, insufficient comment periods, and regulation by enforcement in the digital asset space, necessitate the Committee's attention now more than ever."
Earlier this month, the OIG issued a report on the SEC that criticized multiple aspects of the Commission's operations, including overly ambitious rulemaking and a high rate of attrition at the SEC.
As the SEC Chair is a Democrat appointee, the chance of a hearing is slim.
If the Republicans do take over, expectations are for a hearing with SEC leadership in early 2023.